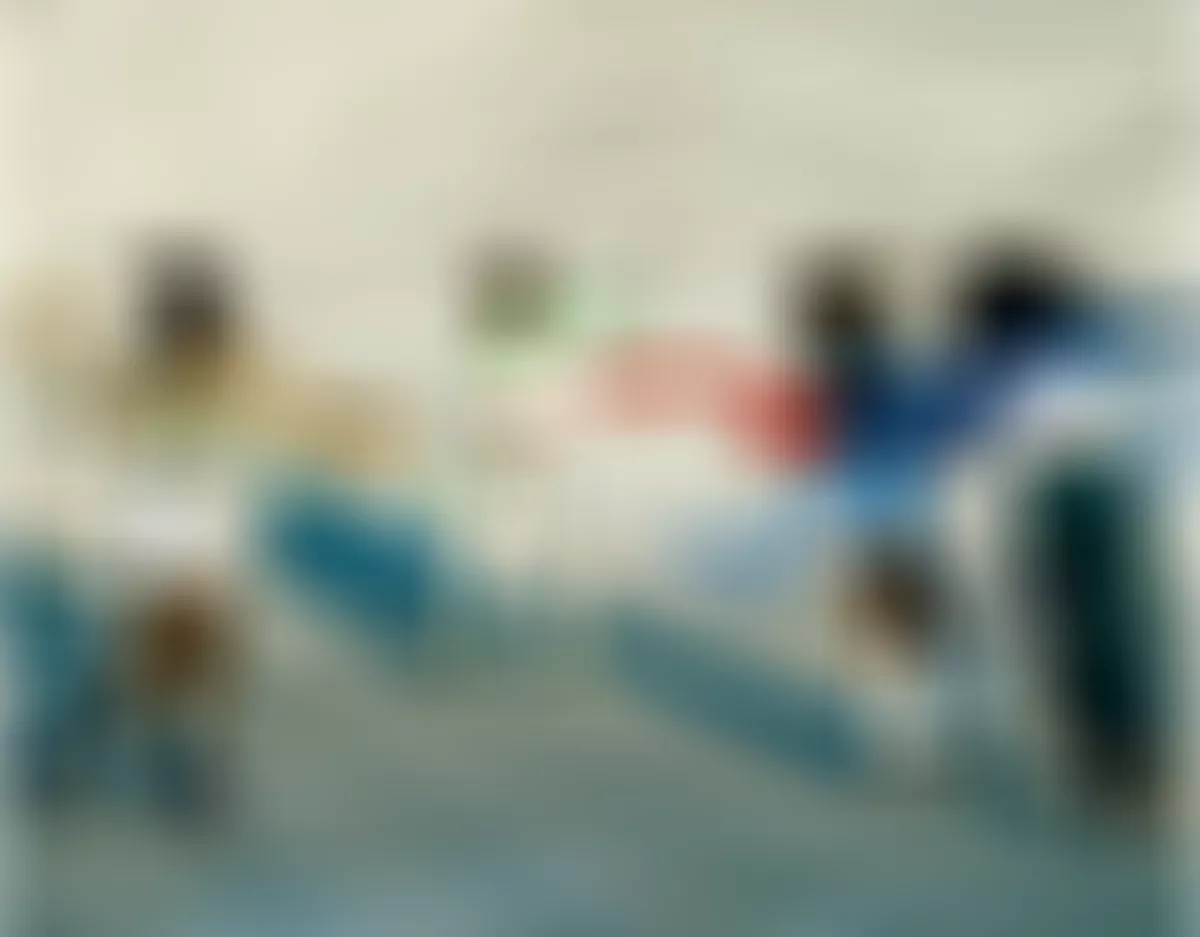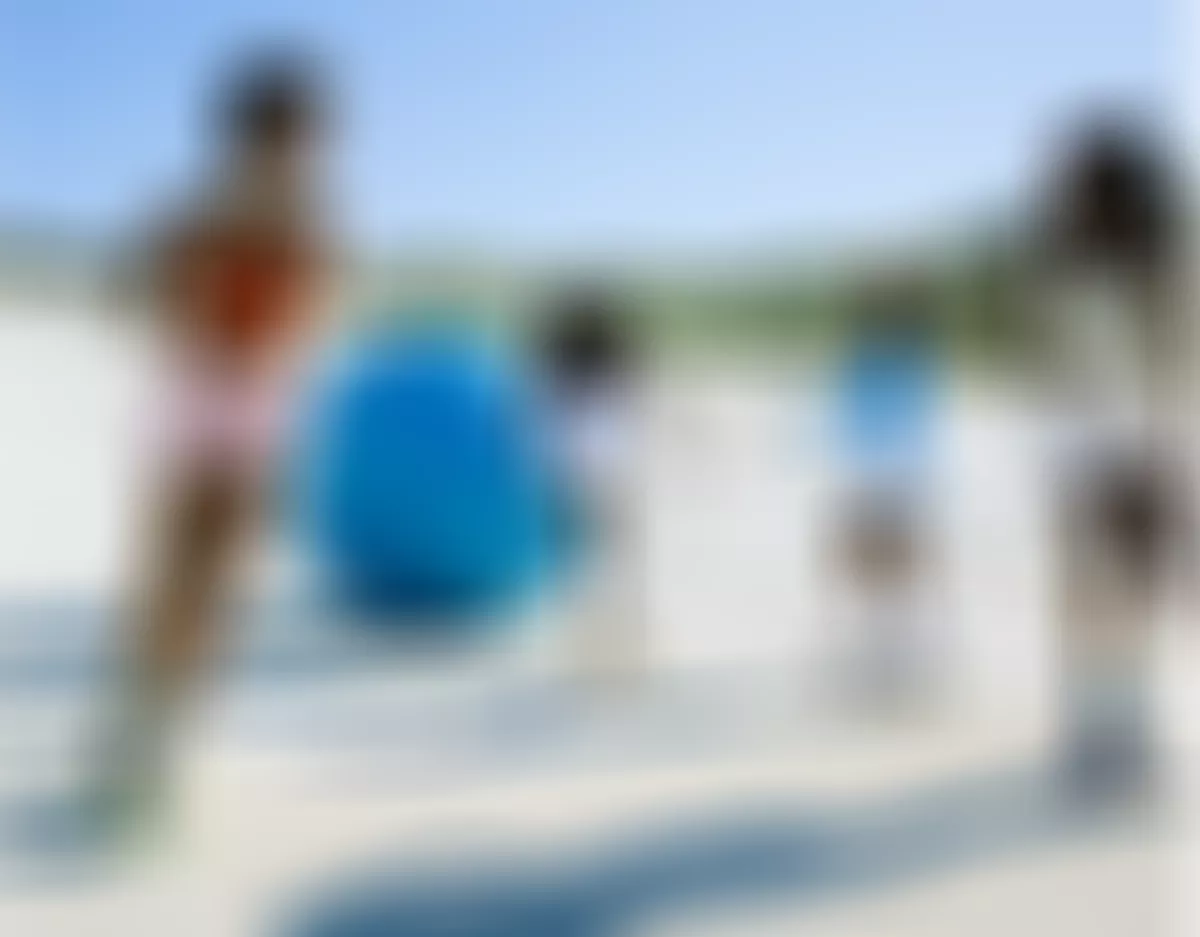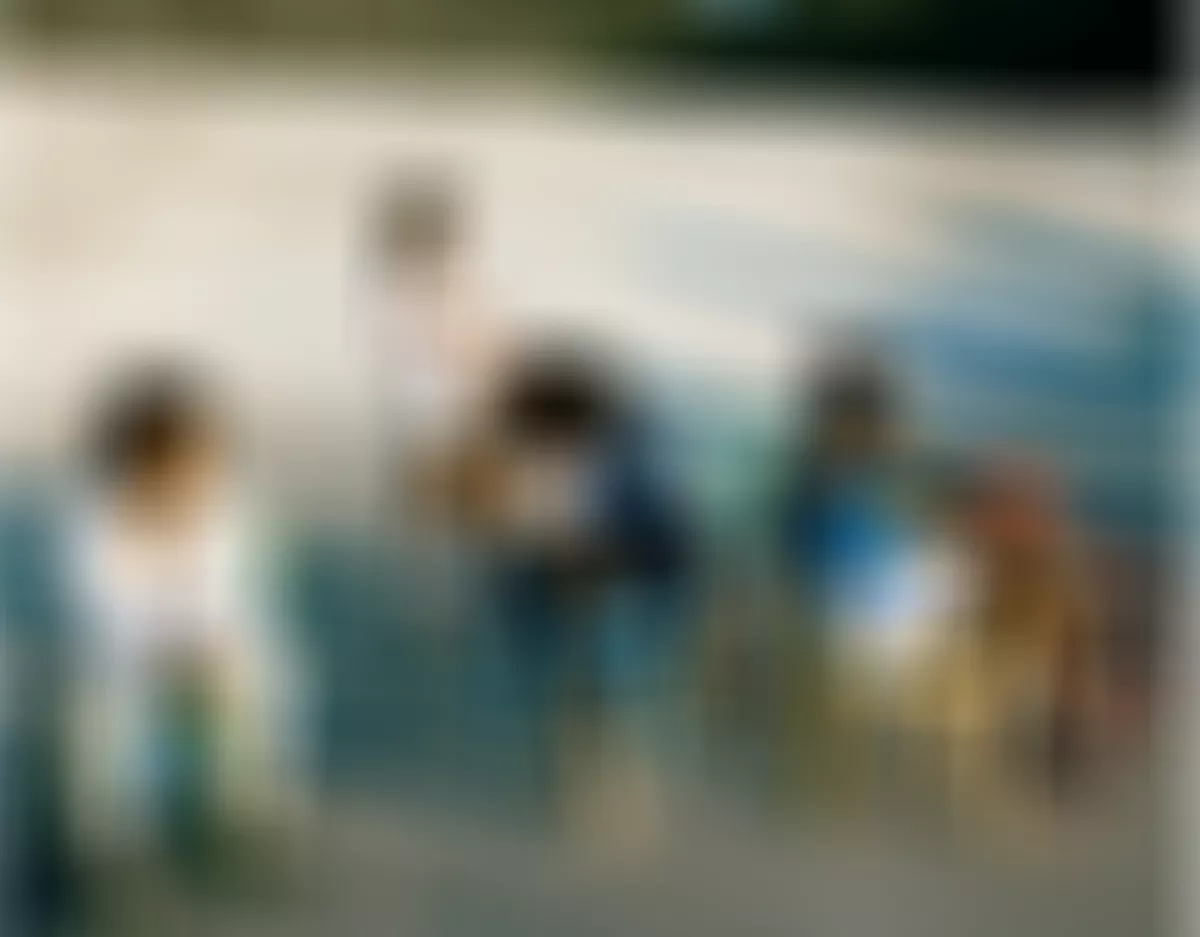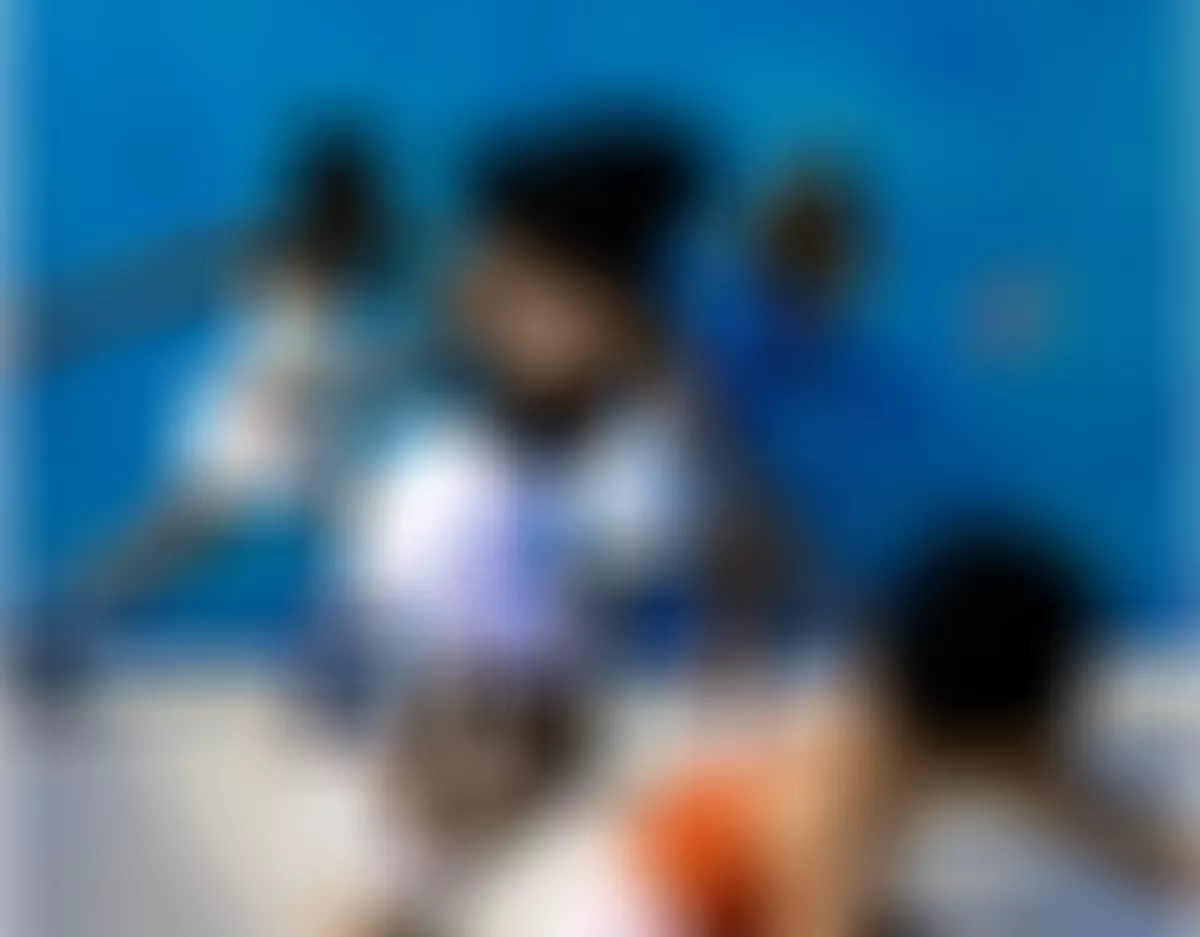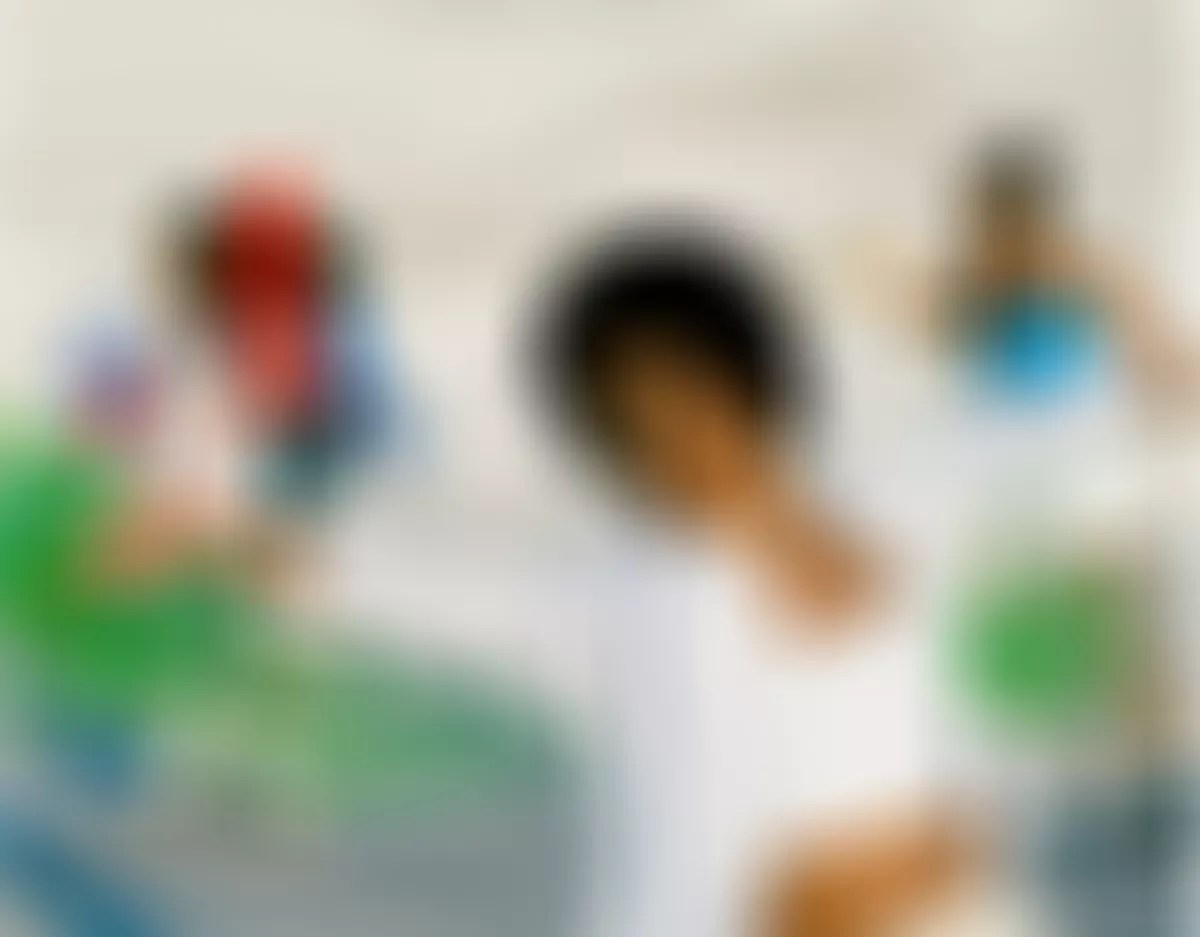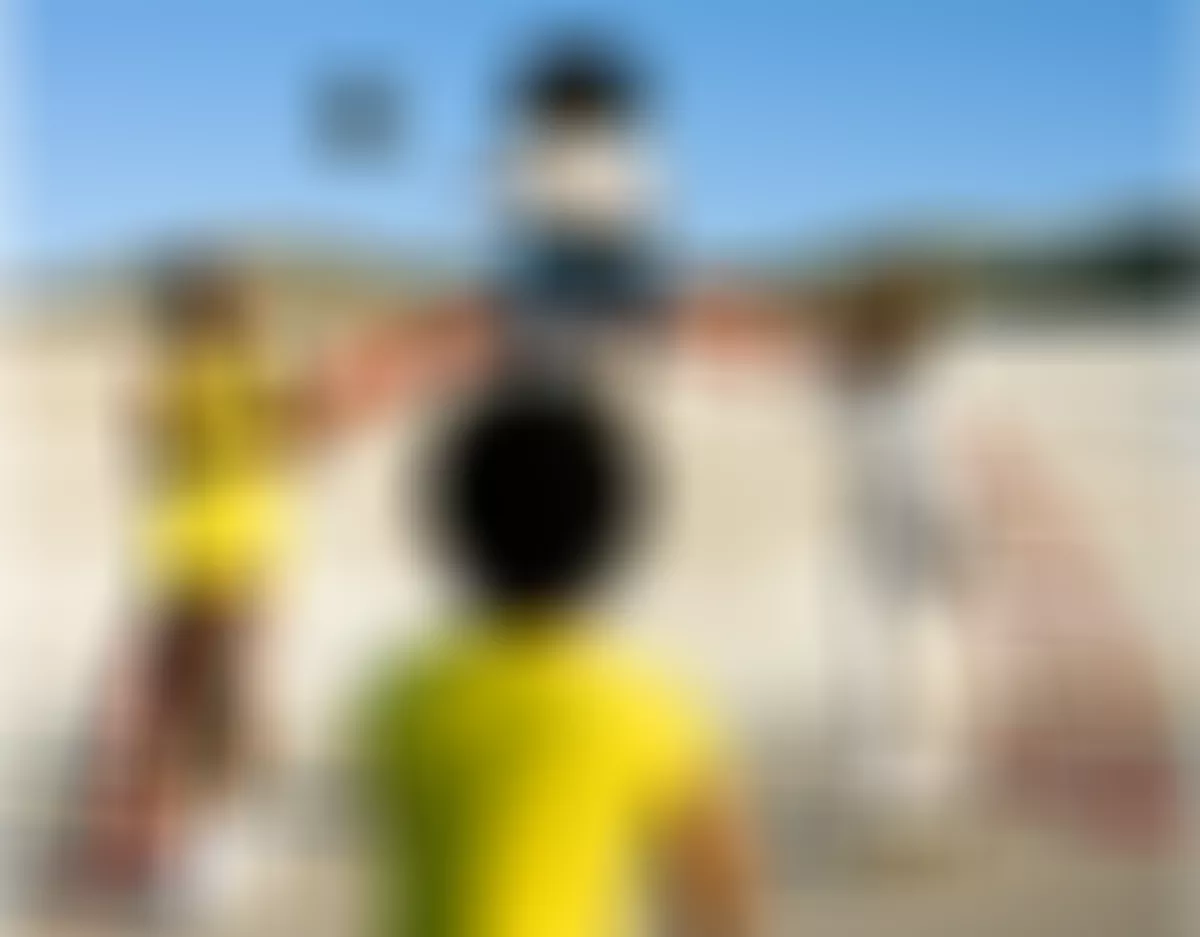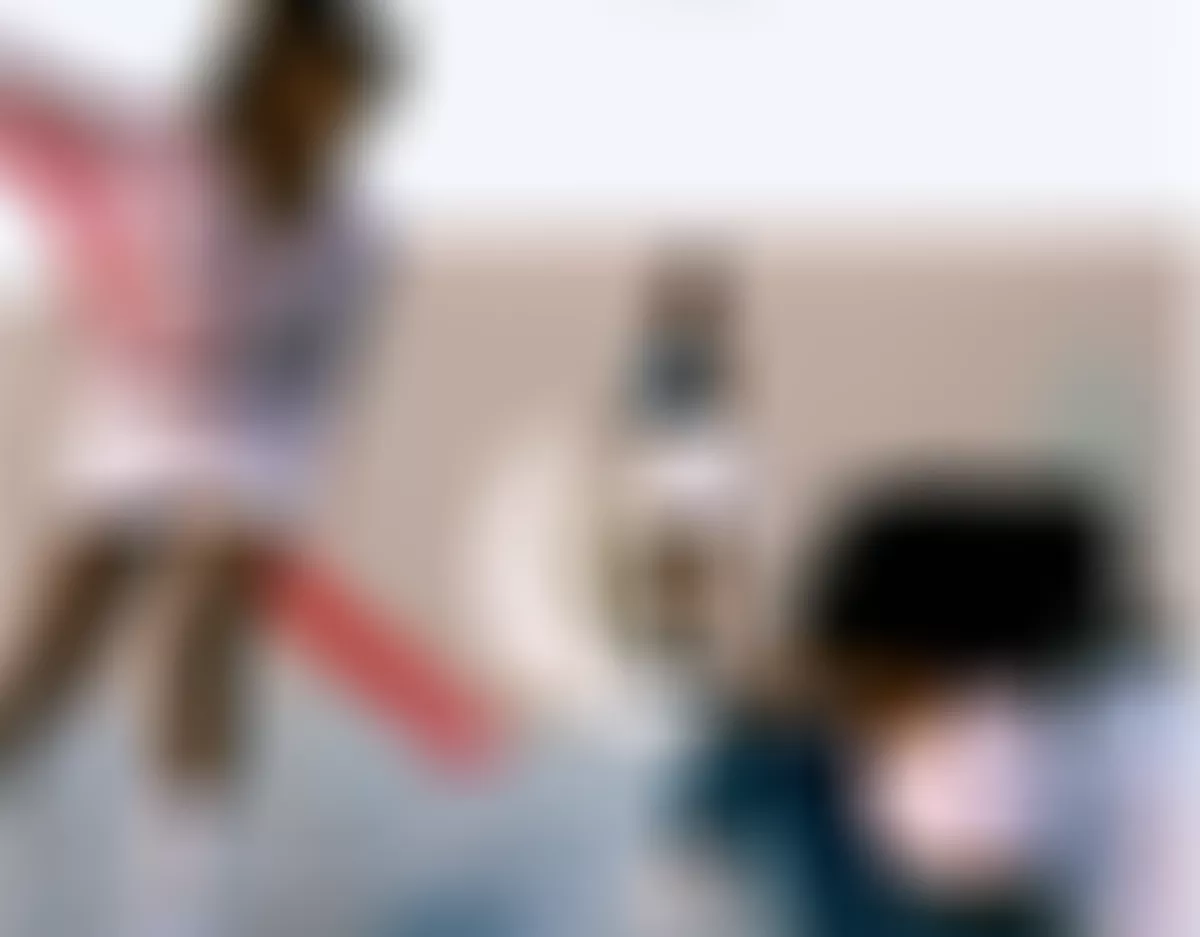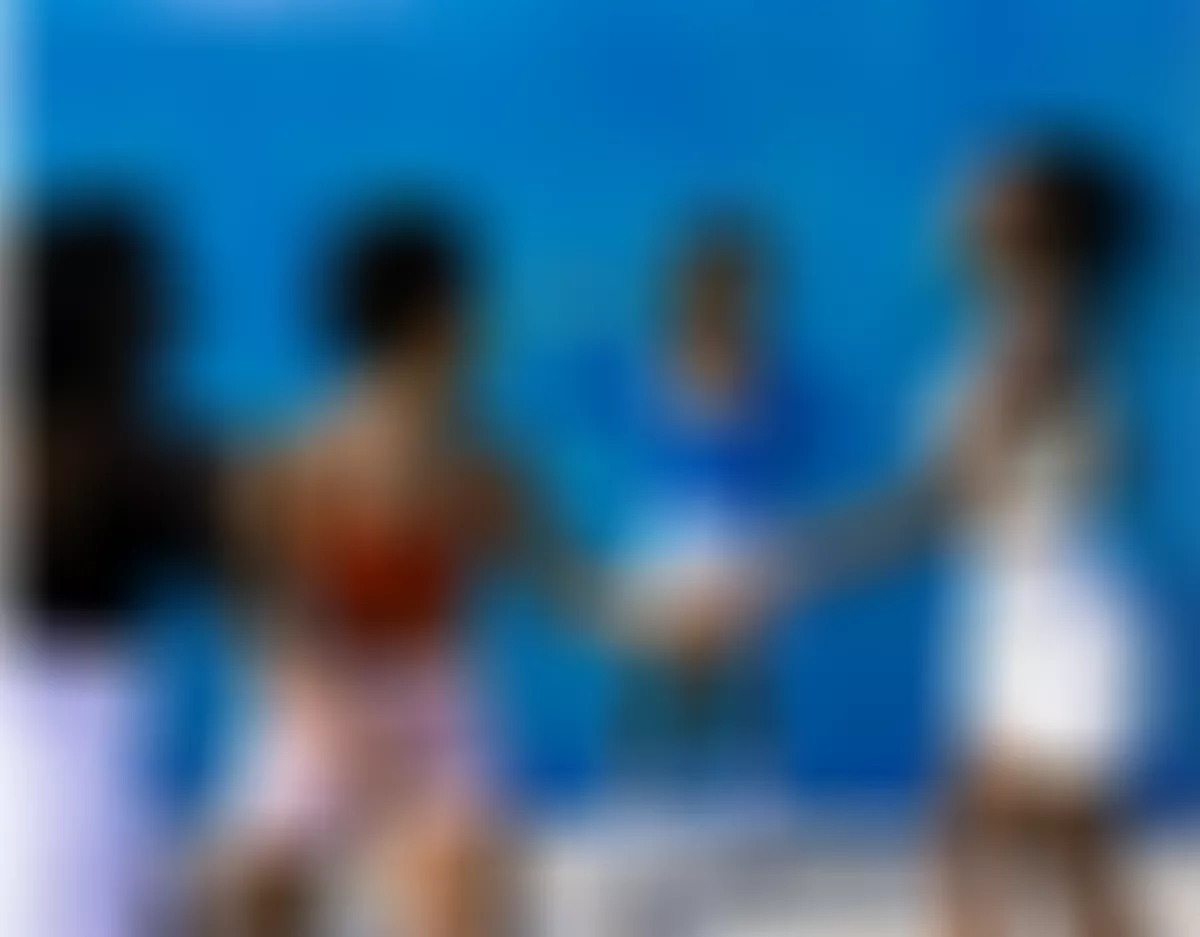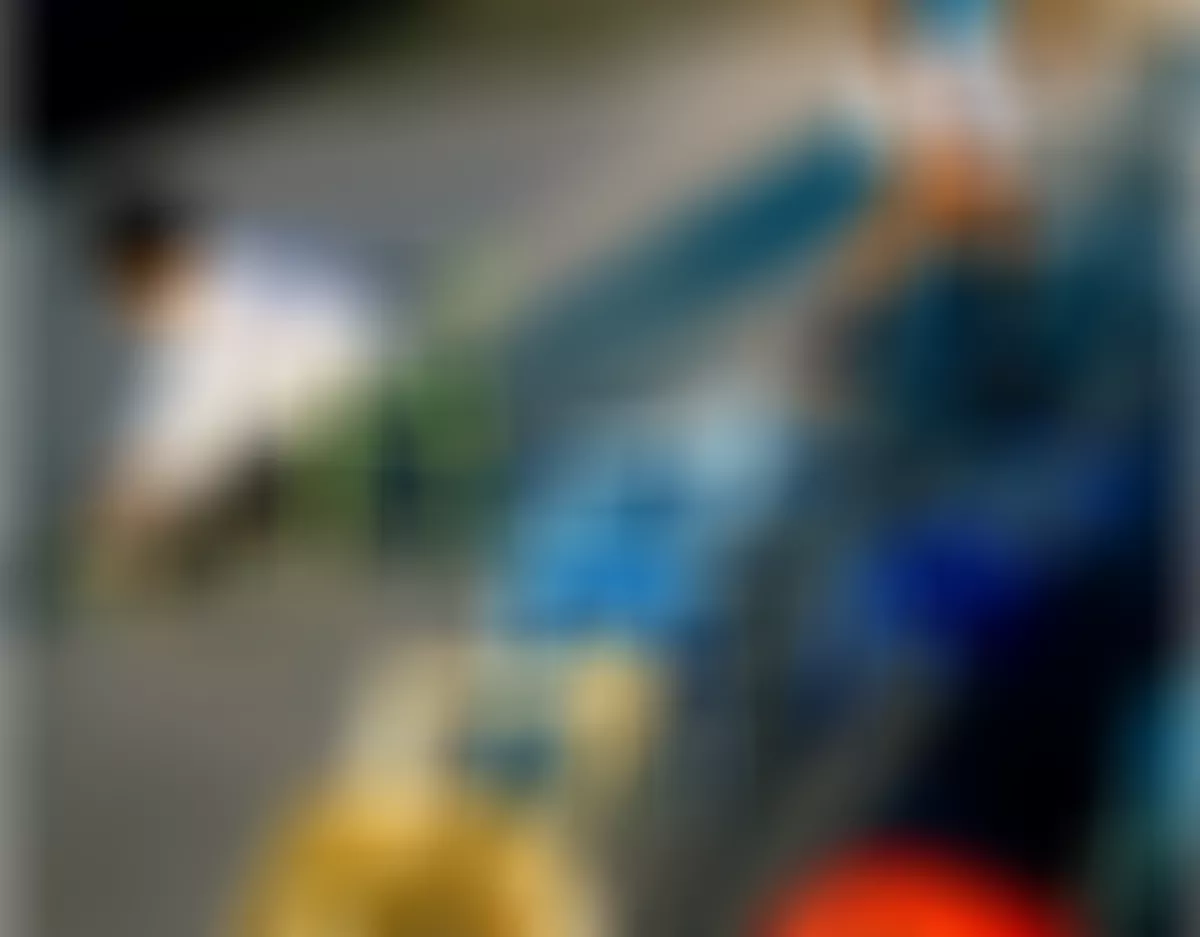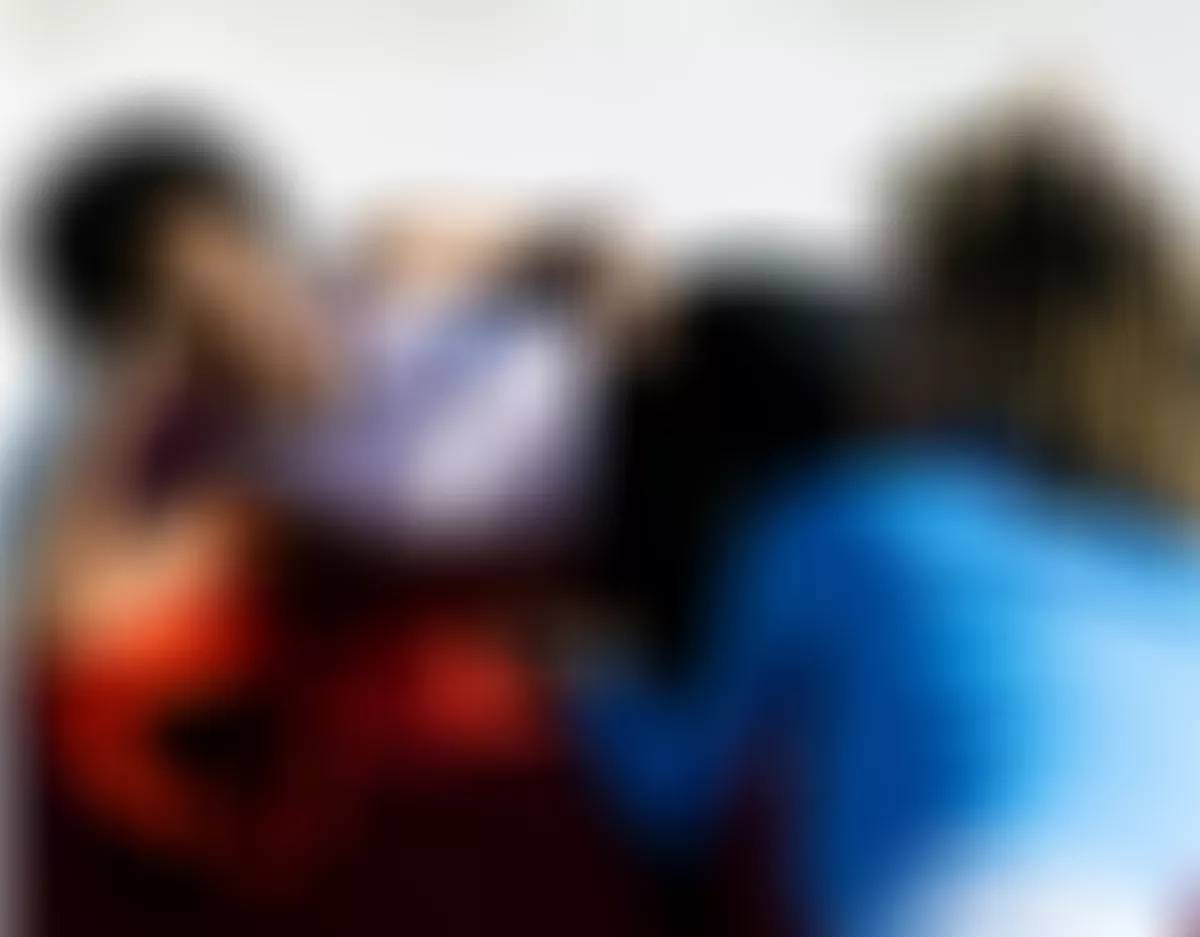 Sista Skate
Through the eyes of
Delali Ayivi
A Set of Dreams
To honour Black History Month, photographer Delali Ayivi and the Sista Skate collective come together to celebrate Black Joy as a form of Resistance.
The call time was early. Even earlier for the leaders of Sista Skate. It was a cold December day in LA but you would never know by watching the energetic collective — they punctuated every sentence with a laugh, cheered each other on, danced between takes and offered their own ideas for the shoot. After the sun had set and the day had wrapped, Sista Skate sat down with Aritzia to answer a few questions on freedom, expression, joy and of course, skating.
Kamry on skating and founding Sista Skate:
I started skating because I needed an outlet that was just for me. I was going through a hard time, and I needed something to bring a little bit of joy into my life.
I started Sista Skate to inspire other Black women to get involved in roller skating, to find the joy within it that I did, to create a community where we can embrace ourselves and showcase who we really are to the world and show that there's more to roller skating than what you see on the internet.
— Kamry James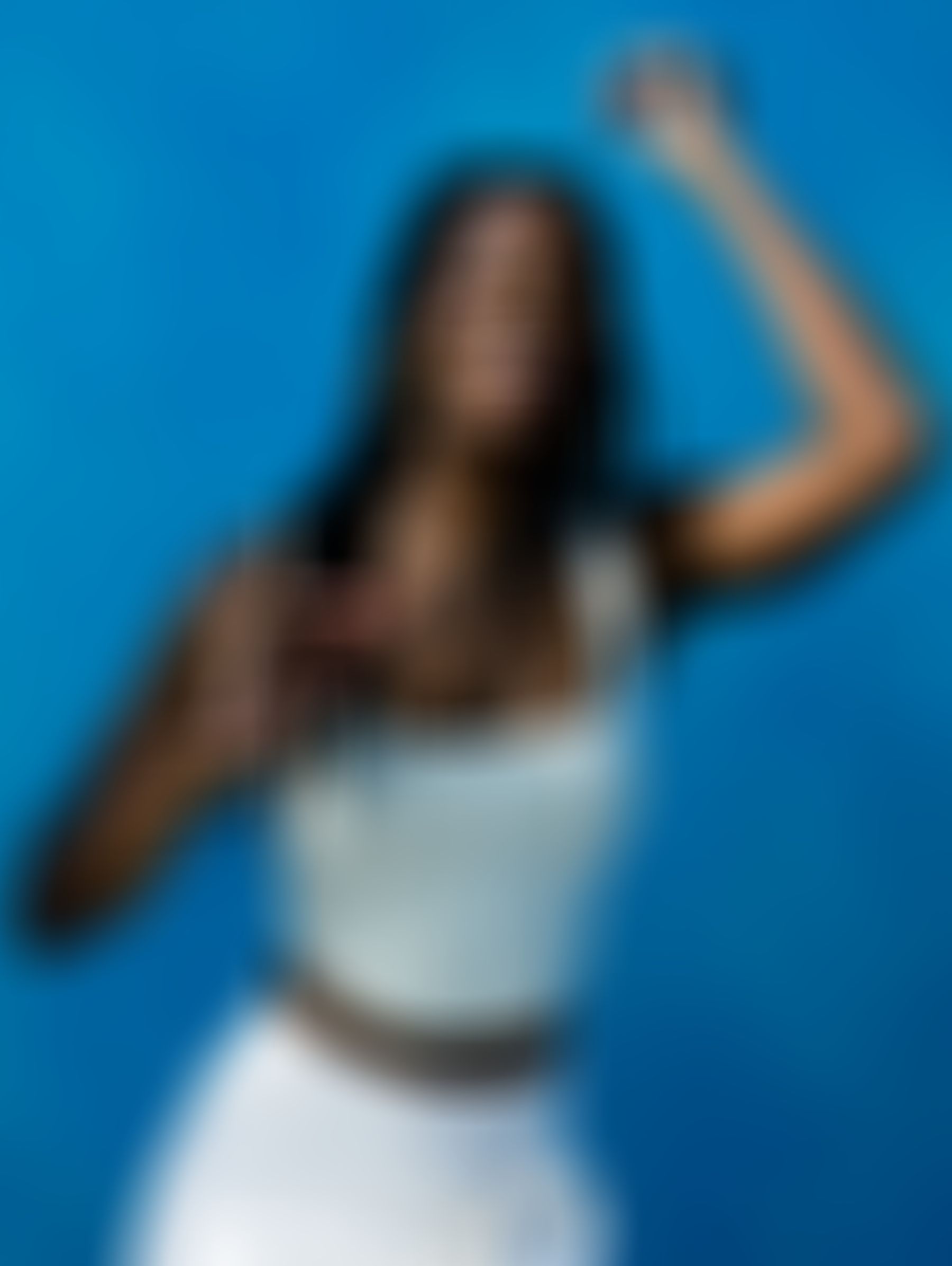 Sista Skate on meeting each other:
Cree

: It was at a wellness get-together that I met you guys. I had just moved to LA and was like, whoa, look at this community of beautiful women. I felt so empowered to just dive in.
Kelsey

: Me and Kamry met at the rink. We know that people of all different colours and backgrounds skate, but it's not usually Black women who get uplifted in those spaces. We just saw each other, and it was really nice to be like, "Oh, I see you."
Jasmine

: I met Cree, Kelsey and Kamry at various times related to roller skating. I think there's so much comfort and satisfaction in being surrounded by people who understand your struggles and understand your joys just as much.
Kelsey

: Sista Skate is really cool because we're around women who reflect our experiences and our physical bodies and we're rooting for each other. We believe all ships can sail and we don't have to step on each other to get ahead.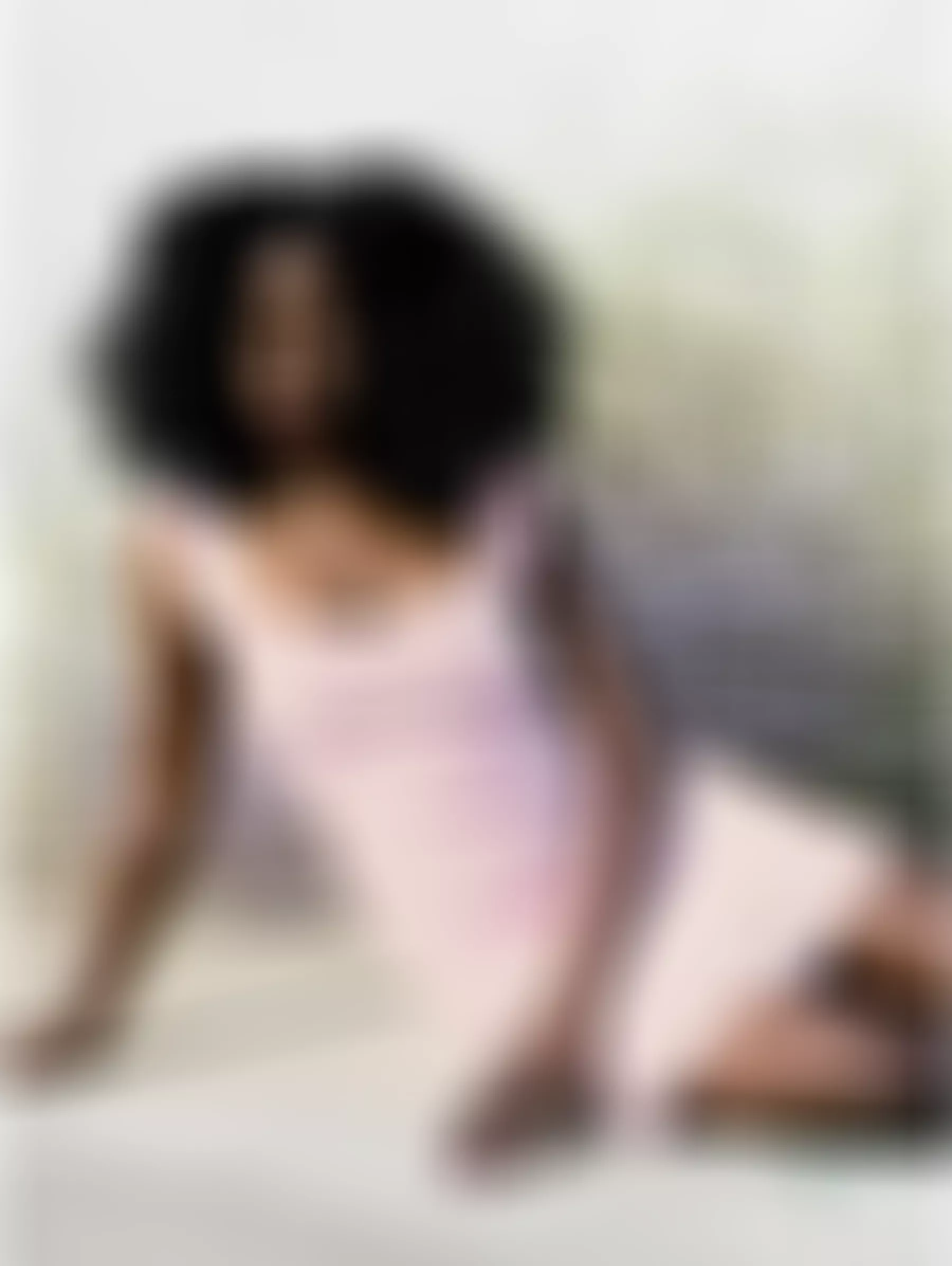 Jasmine on the history of skating in the Black community:
Skating has really been cemented in the Black community as not only a pivotal and monumental cultural standpoint for music and artistry, but also during the civil rights era. Roller rinks were a place for Black Americans to escape and not feel the stressors of the outside world. To be able to step into a building and just release all the hardships that you had at the doorway and let yourself go to the freedom of the music and environment is something that a lot of Black Americans don't necessarily get to experience day-to-day. I'm very happy that I have these lovely, wonderful women around me to continue building that legacy within the community.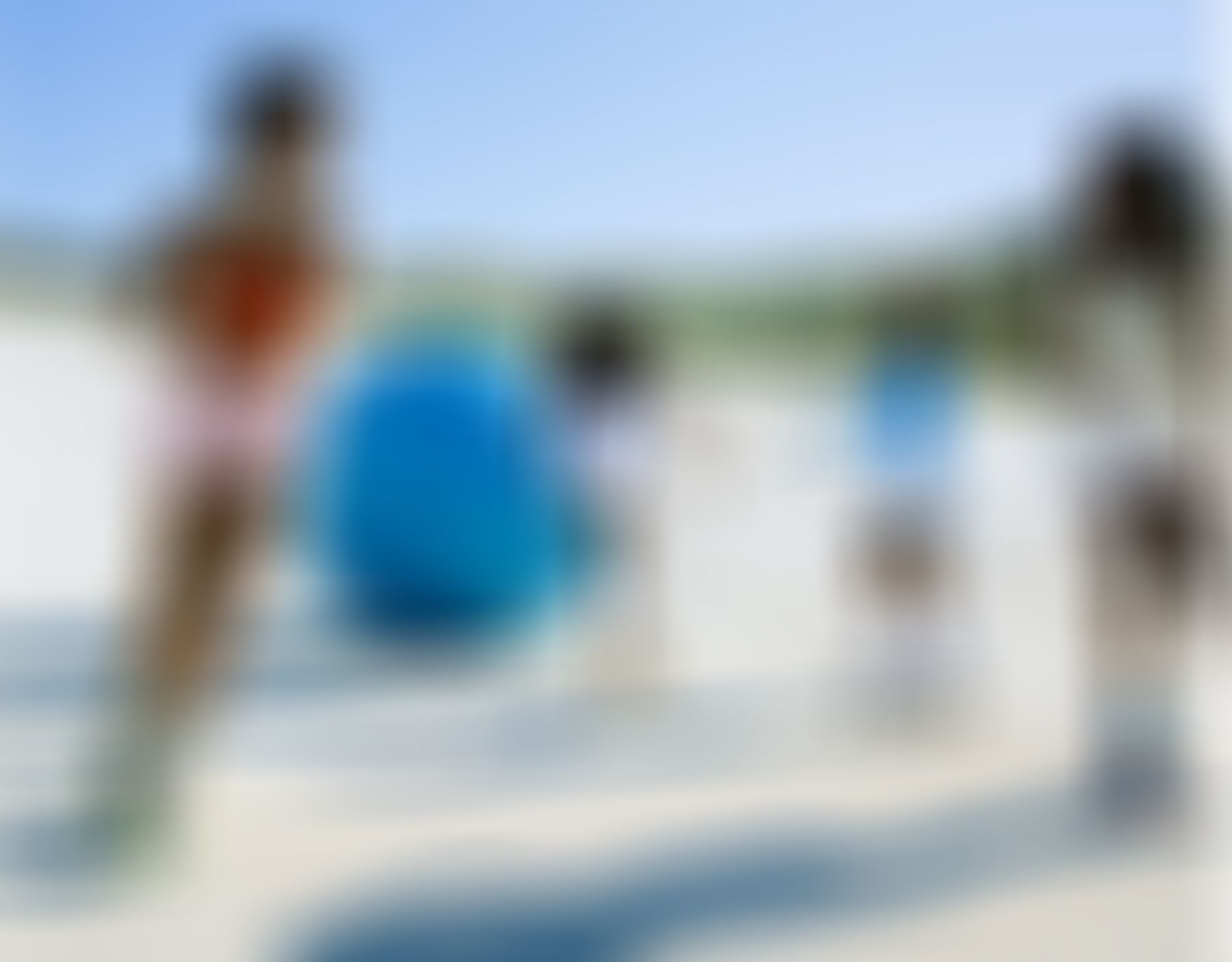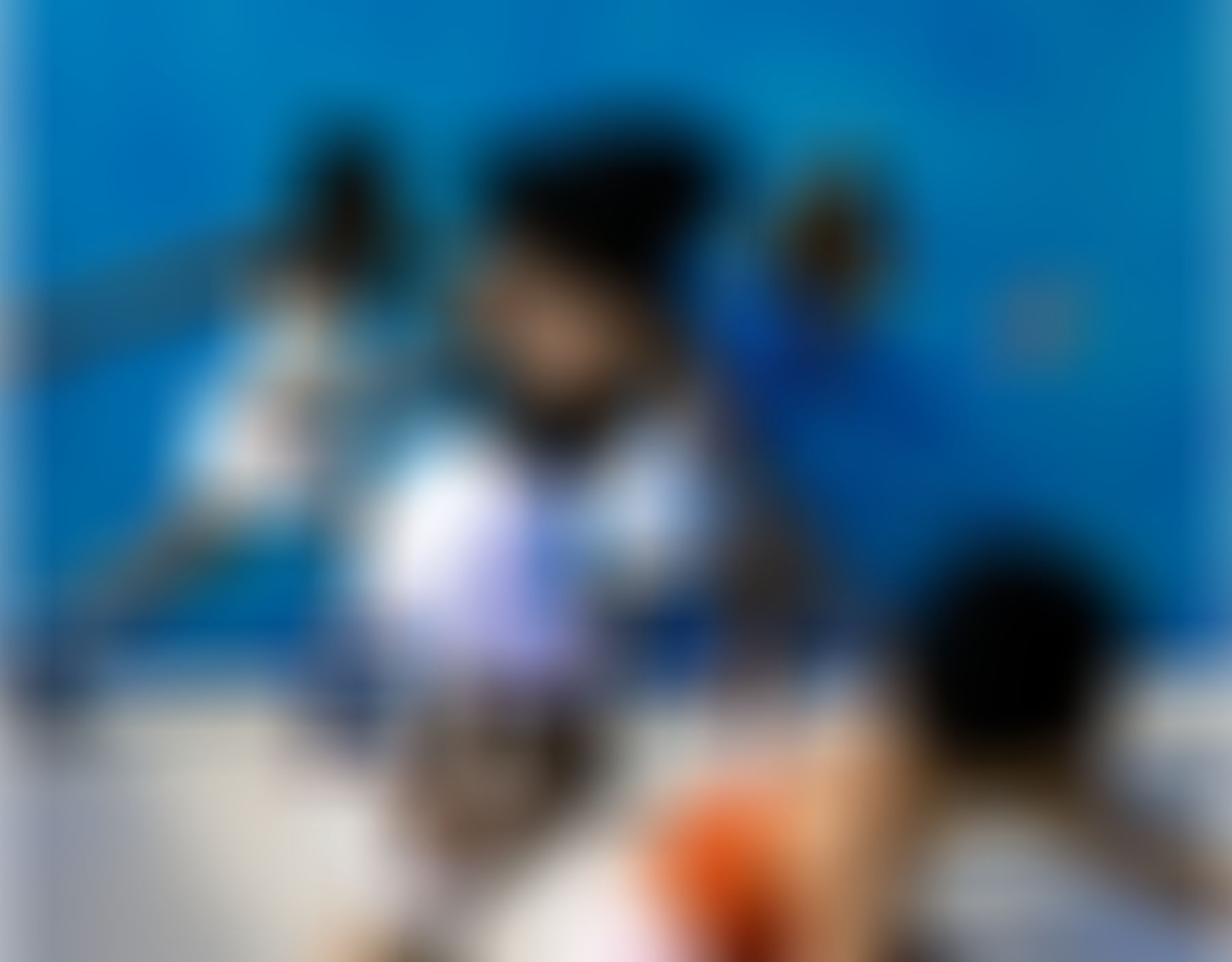 Jasmine on what Sista Skate means:
In the earlier days, a lot of rap and hip hop and R&B artists could only really perform at roller skating rinks, specifically on the adult nights or the soul nights, what tended to be categorized as the Black nights. But for a lot of major artists like Ice Cube and Queen Latifah, roller rinks cemented their place in the music industry because those were the first venues that allowed them to take up space. What Sista Skate means is to not be afraid to take up space and stand in your identity.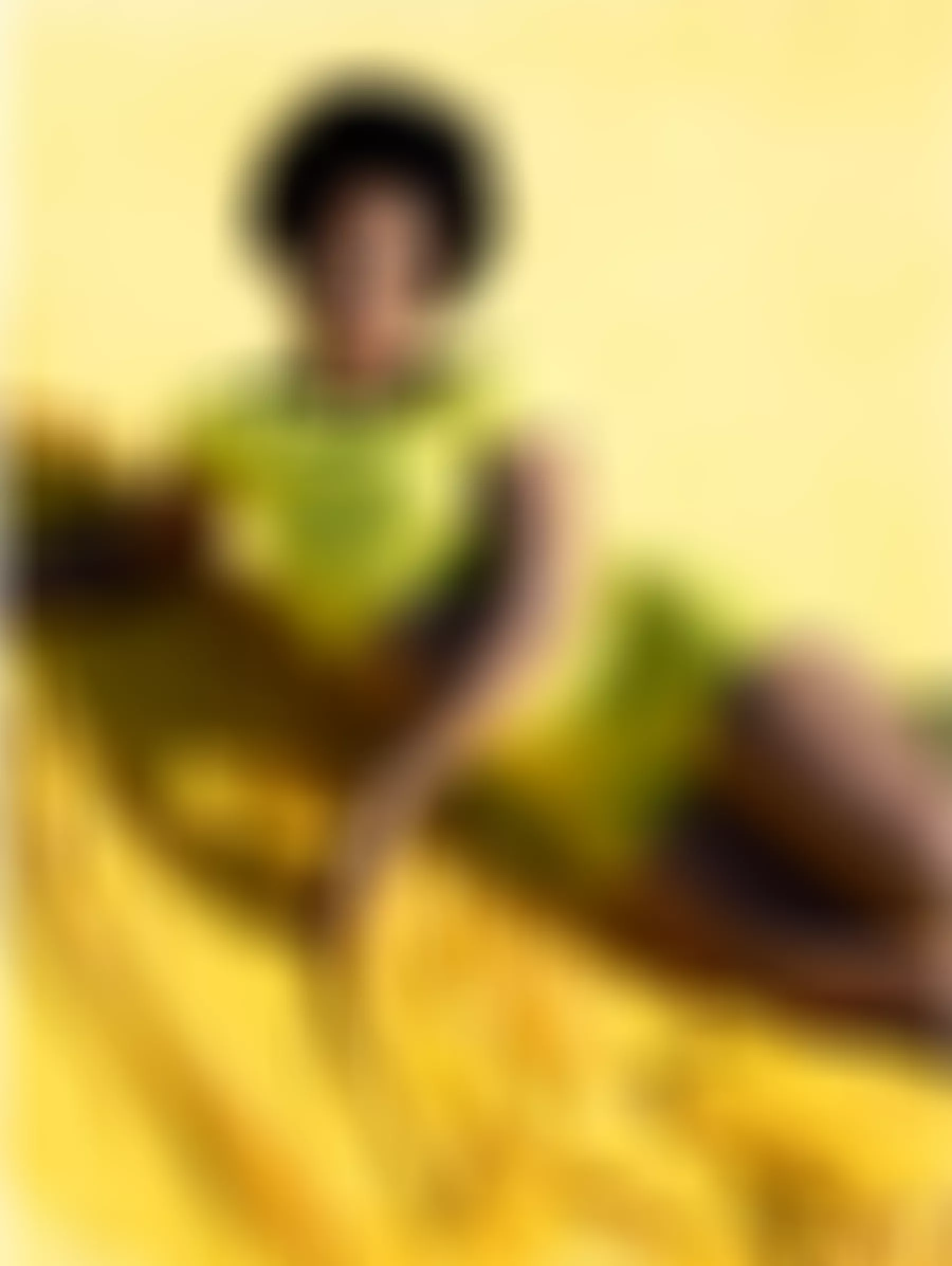 Kelsey on pursuing something you love, even if it might be intimidating:
Be patient with yourself and find peace in being bad at something. If you keep showing up, you get more evidence and more knowledge of how capable you are. Just like with skating, every time you experience something new, you're like, "Oh, I can never do that," and then weeks go by, or months and you reflect back and it just reminds you that we're very capable. You can literally do anything. Because if we can skate on these little Tonka trucks and look cool and fluid, it just really opens your mind. So be patient with yourself, be calm with yourself and take your time, because the beginning is always the most exciting.
Kamry on honouring the process:
In our society, we're taught that you have to be really good at something. In grade school, if you're not making A's then that means you shouldn't pursue it. And with roller skating, I learned that you don't have to be the best, you don't have to learn this certain skate move that everybody's doing to enjoy it. It's really about the process.
The life lesson that I learned is that it really isn't about the destination, it's about the journey. You learn so much about yourself on that journey. It's so beautiful finding the joy within roller skating. That's why I go out and pursue it every day. I might not be the best at it, but when people see me roller skating, they see the joy that just comes out of me.
Jasmine on taking up space:
I think growing up, especially as a Black woman, you're constantly battling beauty standards and different, impossible standards that the world is enforcing on you. In terms of finding myself and stepping into my own individuality, I had to understand that as much as it's important to take up the space that already exists, you can create your own space. Being able to have my platform and work with Sista Skate, I've better learned how to create space and how to help other individuals create spaces for themselves.
Kelsey on finding courage:
I feel like skating gave me the courage to be who I've always wanted to be — or to begin to step into that. There's something about lacing up and putting on wheels. You literally feel like a whole different kind of free. It has been this badge of courage that I wear, and it's opened me up. I've been able to reintroduce myself to myself and be that inner badass that I've always been too scared to fully express. It's made me bolder and it's shown me that it's okay to step into the light.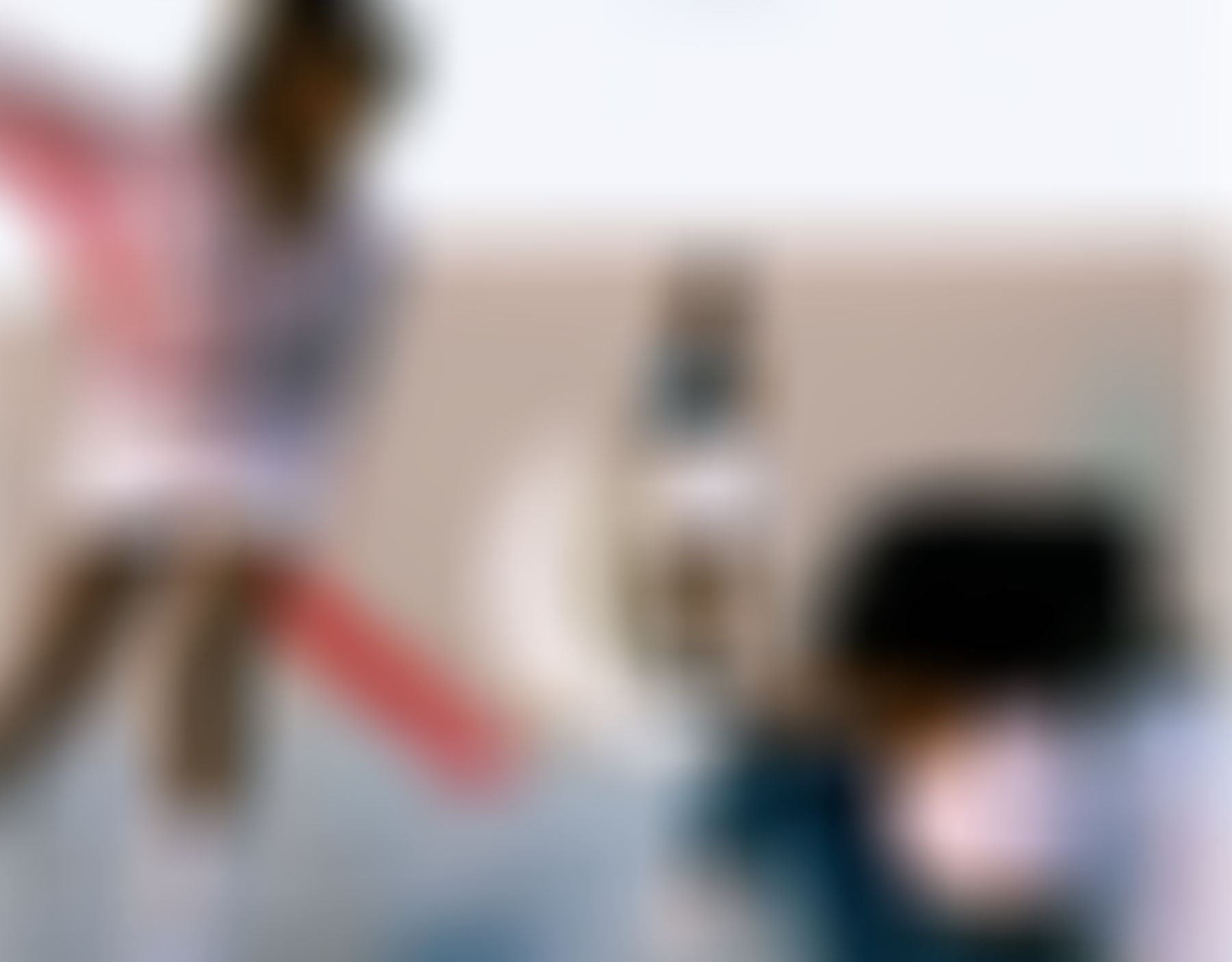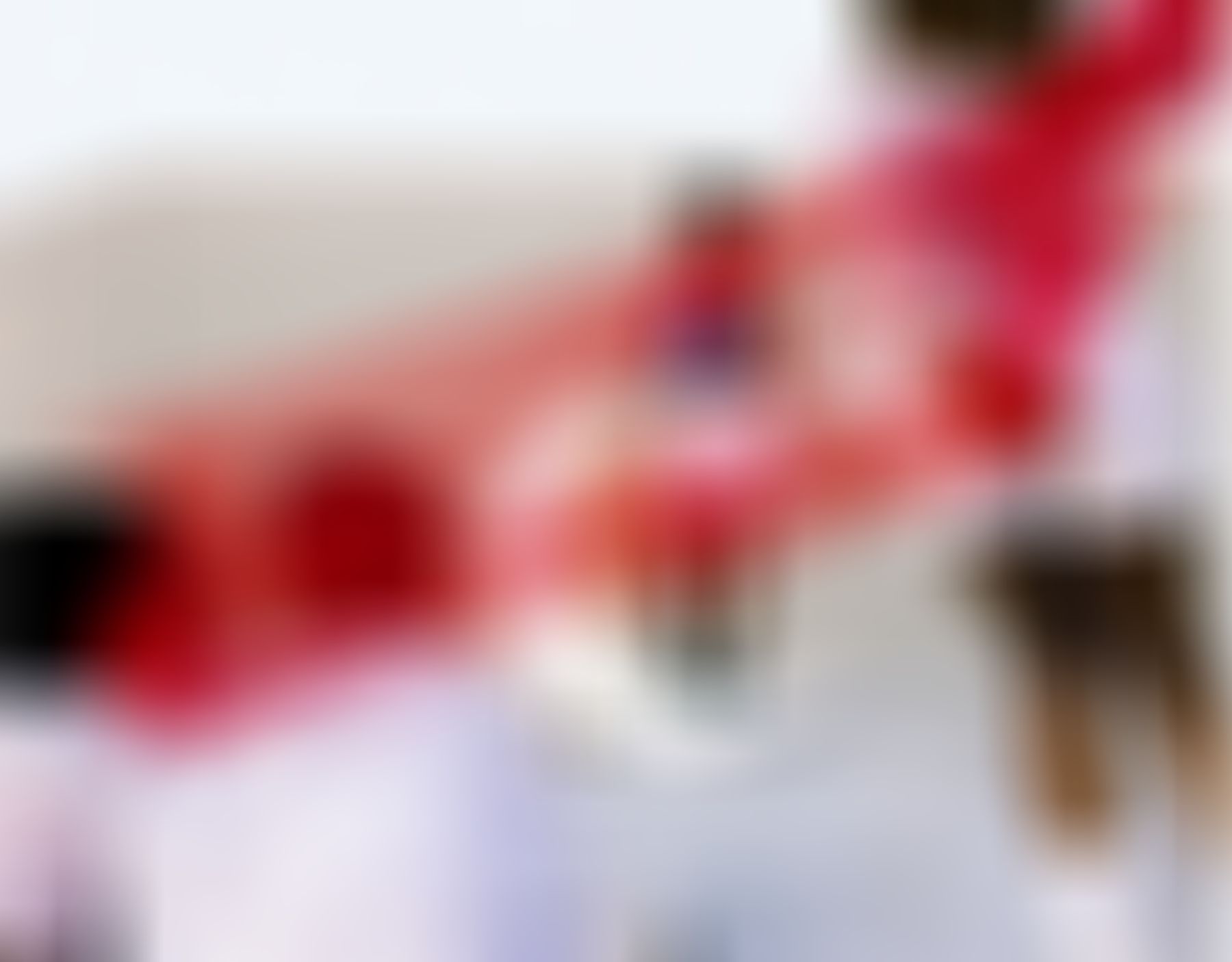 Jasmine on freedom:
Freedom has an evolving definition for me. I think it exists on several planes of who I am as an individual: on a mental level, on a physical level and on an emotional level. With roller skating, I don't know any other hobby or lifestyle choice that has dug so intrinsically into who I am as an individual. It helped me seek that freedom and mental liberation for myself. I think there are so many constraining forces that we — specifically as Black women — have to face on a daily basis. Having something as fun as roller skating be our form of resistance, our form of expressing joy and freedom, is just really beautiful. It's emblematic of who we are as individuals and who we aspire to be.
Kelsey on freedom:
Freedom can be hit from so many angles, but right now, in this moment, it feels true to say that it's having the choice to choose how I look at something. In relation to skating, you can be whoever you want that day. You can let out your inner kid. You can be grown and sexy, you can be silly. You have the freedom to trust yourself, to fall and get up and to not let social constructs control how you see yourself. When you do it on wheels, you feel unstoppable. You tap into something and just vibrate at a higher energy.
Kamry on giving back:
I feel the best way to give back to other Black women is, first, to start giving myself grace. To start giving myself the time I need to heal and work on myself to become a better person so that I can inspire other people to do the same.
— Cree Sermone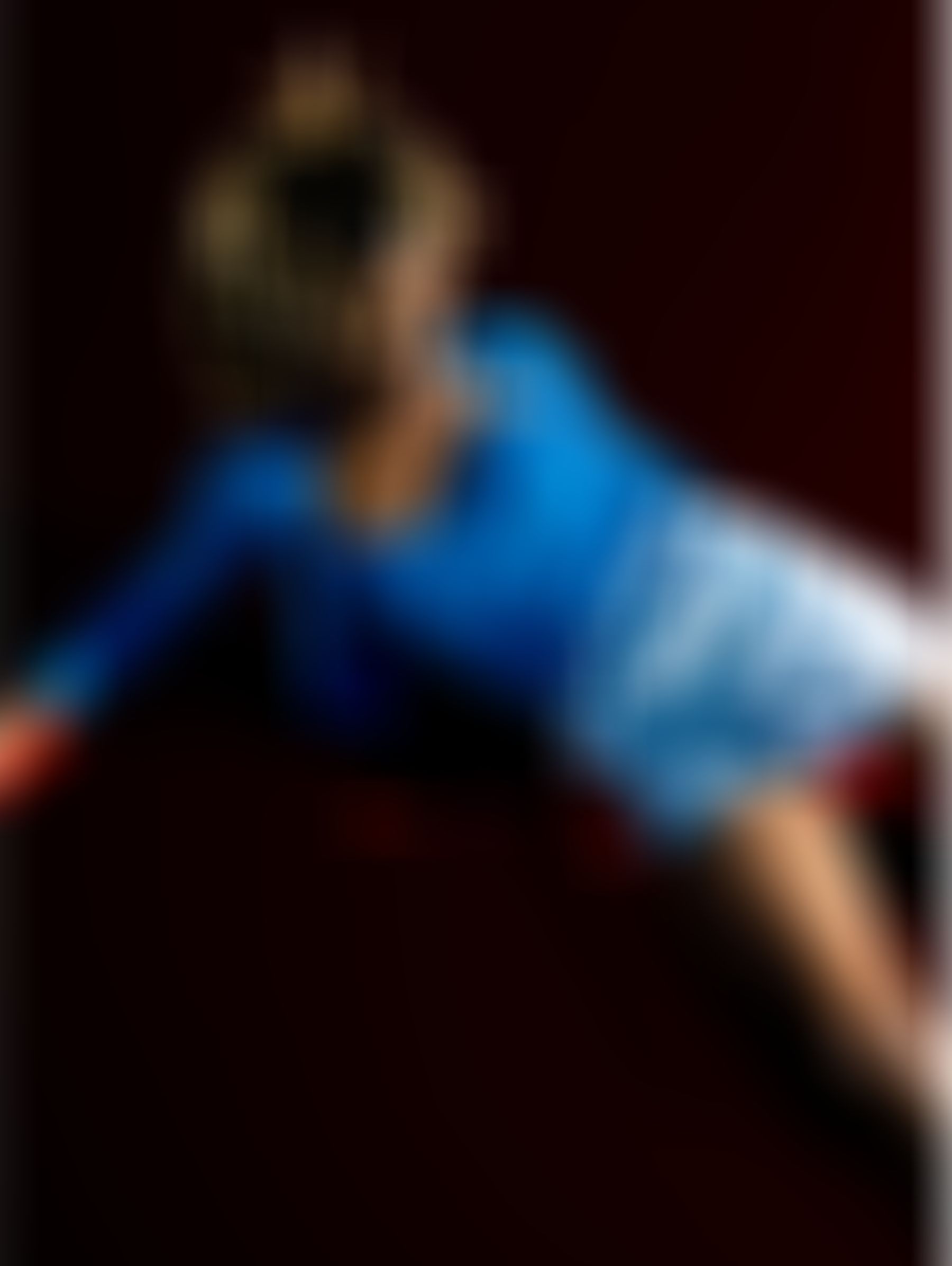 Cree on gratitude:
I'm so grateful for the Sista Skate community and the friendship. I don't know how many times I've cried with Kamry on the phone or through a voice note. Beautiful relationships have come from skating.
@sistaskate_
@kamrylorin
@the_good_guy91
@amazingcree
@justseconds
Cree wears the Corelli Cardigan, Soloist Top, Sail Poplin 3" Short, Frenchy Blouse, Lydia Top and Brennan Pant.
Jasmine wears The Effortless 5" Short, Lorelei Dress, Lydia Halter Top, Audio Top and Jupiter Jean.
Kamry wears the Chill Malibu Dress, Soloist Top, Buttercup Skirt, Natalie Top and Saturn Mini Skirt.
Kelsey wears the SinchSeamless™ Tank, Olive Micro Pleated Skirt, Chill Malibu Cropped T-Shirt, Chill Atmosphere Hi-Rise 3" Short, Tiny Tank, Boyfriend Poplin Shirt, Maeve Cargo Pant and Gelato Linen Short.
Delali Ayivi
Delali is a Togo and NYC-based photographer. She co-founded, Togo Yeye — a publication that spotlights Togolese identity. Her photos feature bright colours and dramatic contrast and, for this shoot, she made no exceptions. Between surreal shots and blowing giant soap bubbles, we found time to talk about utopia, inspiration and life's crossroad moments.
— Delali Ayivi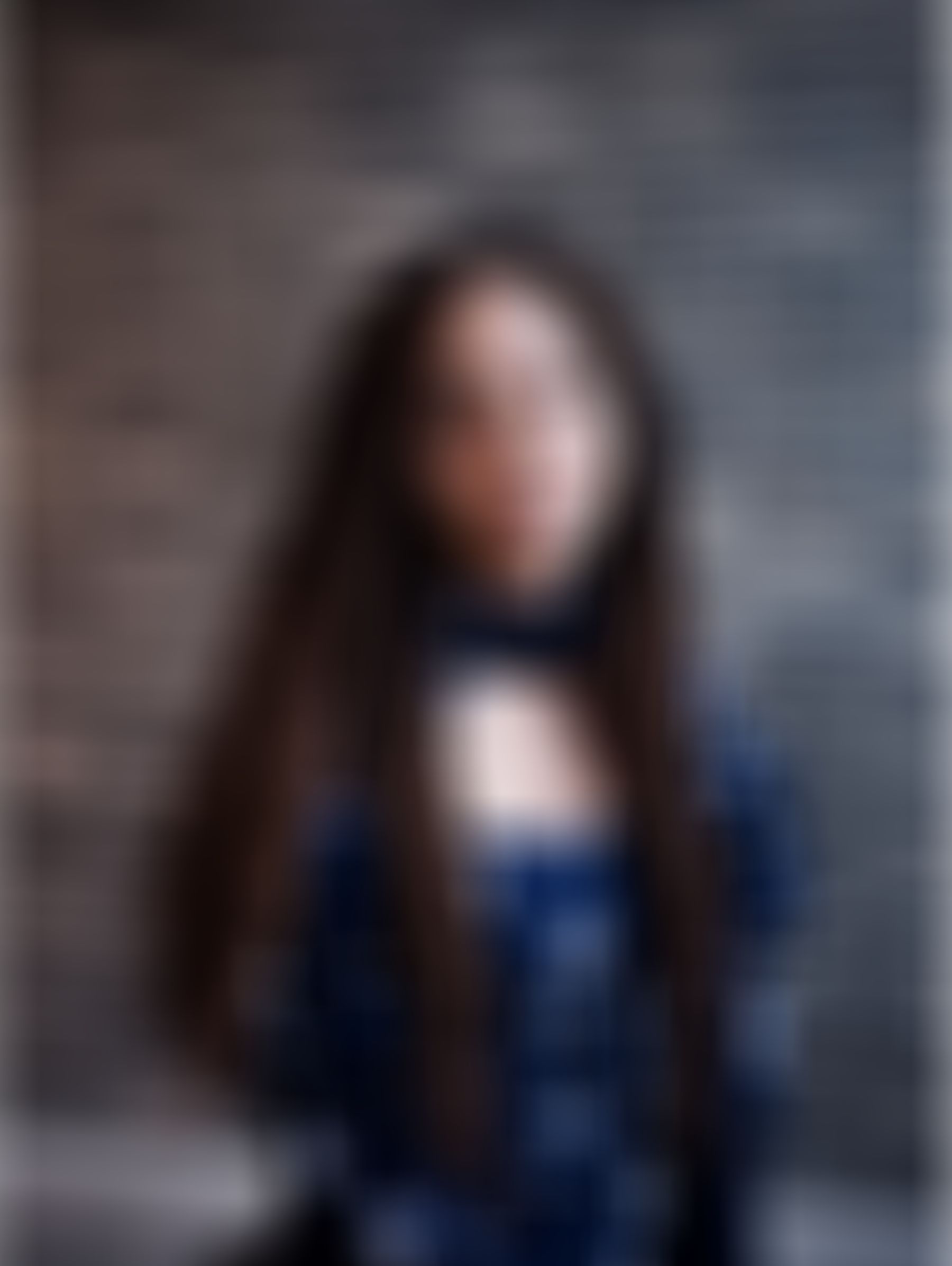 Delali on the inspiration behind the shoot:
The inspiration is really the talent. We looked at roller skating culture and aesthetics from the '70s and '80s. Also, the conversation we had with the skaters — it was about community and individuality, and how strengthening individuality can be really empowering. Within a community, if you strengthen the individual, it's a beautiful way to come together. I think there's something very utopic about what Sista Skate is doing.
On utopia:
I almost think there is no such thing as utopia because it's so idealistic, it's so romanticized that it's probably not possible. But I think for us, and for every generation, we need to envision some version of utopia for societies to evolve.
For me, utopia is a set of dreams, a set of ideals that we're able to give to future generations. It's probably less about concrete terms of what needs to happen in the future, but more about general values that we share as communities and give to the next generation, just the way our parents did.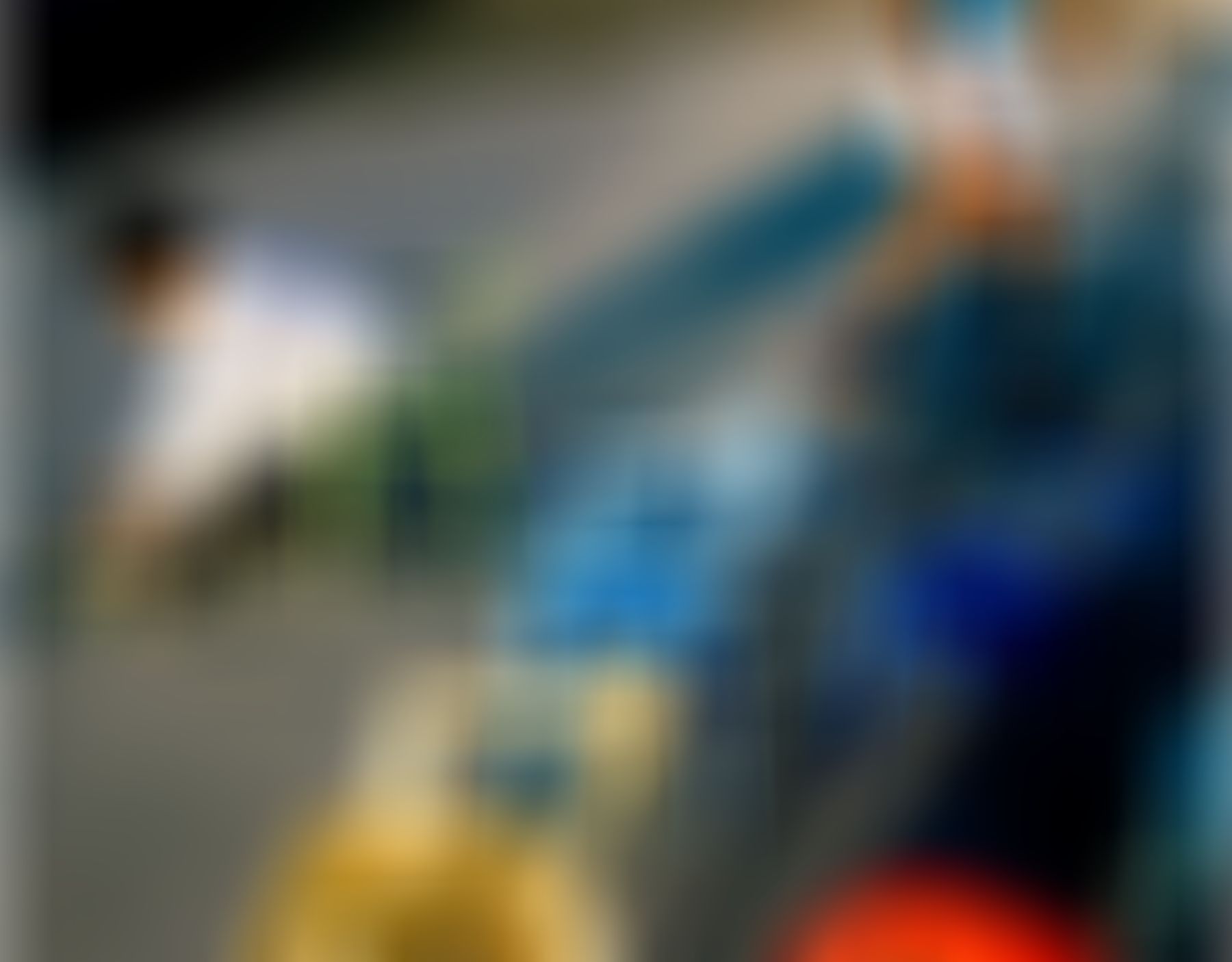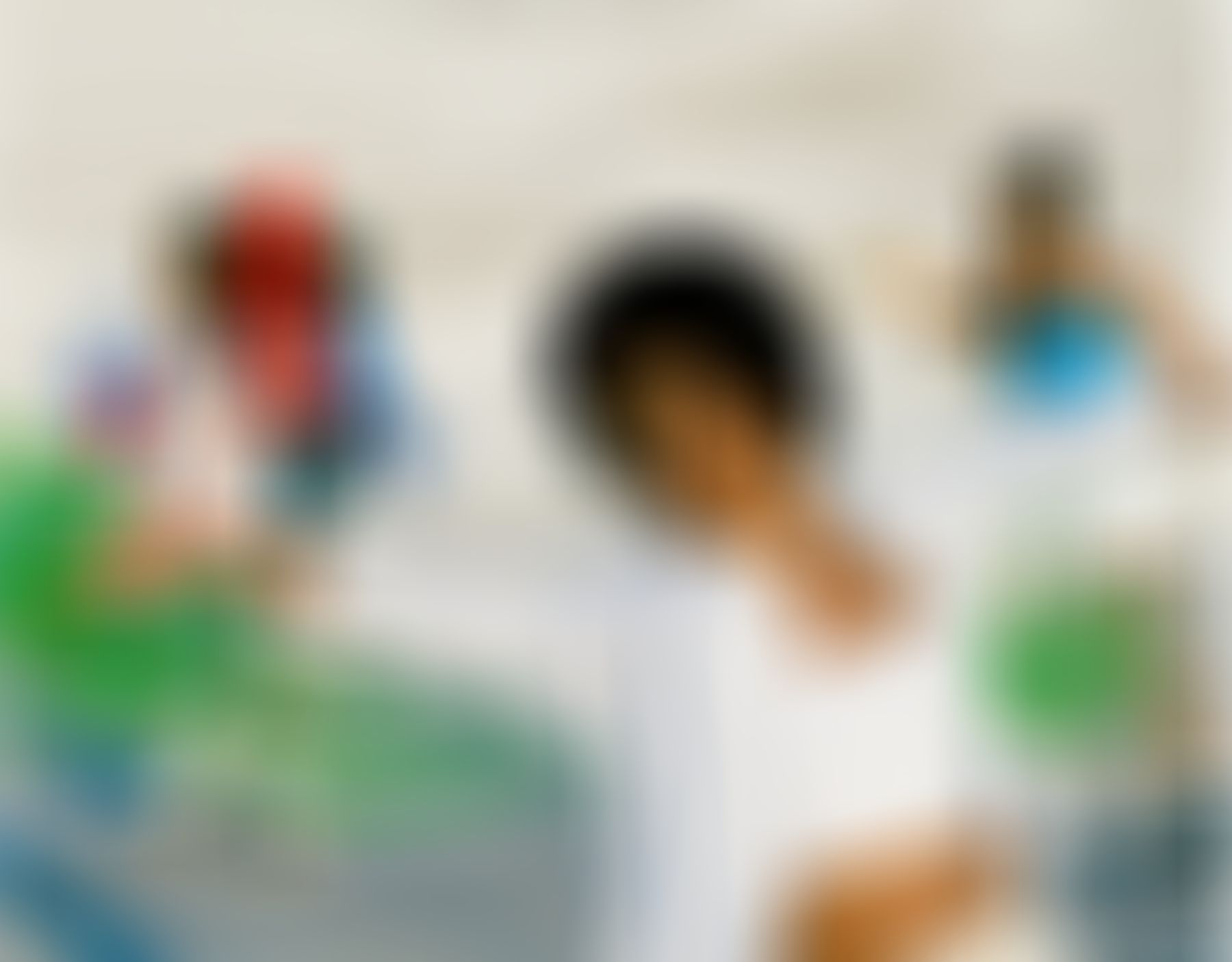 On environmental influence:
I try to bring elements from everywhere, from every experience, from every place that I have roots. But I think it's all about the light. In Togo, I have wide spaces. I have the beach. I have things there that I have to create when I'm in New York or London. So I focus a lot less on set design in Togo than I do in New York or London.
On carving her own path:
After school I worked as a medical assistant. I gained experience and insight into my mother's career as a doctor. She pursues her job with so much passion — it's basically her whole life. She absolutely loves what she does. I felt like I needed to carve my own path. In just three months I created a portfolio and applied to University of the Arts London and got in.
On co-founding the publication, Togo Yeye:
In Togo we looked at the community around us and felt there was a lack of togetherness among creatives. We also didn't have anything that showcased any of the creativity that comes out of Togo, at least not on a more global level. We started sourcing young designers and models, makeup artists, and just looked at the garments they created.
On making it:
I feel like the moment I sit down and say "I've made it" is the moment I'm done with my career. I feel like I need to stay constantly curious. Every time I finish a project I'm excited, especially when I get to release it. But I'm also already onto the next one. It's almost like a learning curve, like, "okay, this is what I've learned from this project and I'm going to do it better next time." That's hopefully never going to stop, this urge to outplay myself, to do a bit better every time. No, I don't think I've made it at all.
On feeling joy:
Being able to come up with ideas and then realize them — there's something so satisfying about that. I'm incredibly lucky that my images seem to move something in people. I'm never going to pretend that images can offer direct or immediate help. But I think there's a pride that a lot of Togolese people feel when they see these images out there. We've produced images in Togo that were published in magazines all over the world, and I think there's a pride in seeing Togo represented. Those things bring me joy.
@delaliayivi
EXPLORE DELALI'S WORK
Aritzia Community
Community partnerships we're proud to support year-round.
The Brotherhood Sister Sol
We're proud to support the programming serving young women at The Brotherhood Sister Sol with a financial contribution. This will help hundreds of young LatinX and Black women in Harlem and New York City connect to their history and plan for their future.
CJF-CBC RADIO-CANADA BLACK WOMEN'S JOURNALISM FELLOWSHIP
We're proud to be entering our third year of sponsorship for the CJF-CBC RADIO-CANADA Black Women's Journalism Fellowship, a paid mentorship career opportunity for Black women journalists. The fellowship aims to amplify Black voices, improve coverage of Black issues and support future Black media leaders.
Resources
Relevant resources to enhance your Black History Month experience and education.
Literature
01
Homegoing by Yaa Gyasi
02
They Can't Kill Us Until They Kill Us by Hanif Abdurraqib
03
We Are Never Meeting in Real Life by Samanatha Irby
04
The Skin We're in: A Year of Black Resistance and Power by Desmond Cole
05
Black Joy: Stories of Resistance, Resilience, and Restoration by Tracey Michae'l Lewis-Giggetts
06
In Every Mirror She's Black by Lola Akinmade Åkerström
07
Muddy: The Story of Blues Legend Muddy Waters by Michael Mahin
08
Hair Love by Matthew A. Cherry
09
Black Cake by Charmaine Wilkerson
10
Year of the Yes by Shonda Rhimes
Films
TV
02
How to Get Away with Murder
Podcasts
03
Sistas Who Kill: A True Crime Podcast
05
The Black Girl Bravado
08
Black Men Can't Jump [In Hollywood]