As a company made up of 85% women, we work and live by Women to the Power of Women. It's not just a fun tagline to us — it's the heart of our brand.
In celebration of International Women's Day, we profiled four pairs of women whose relationships exemplify WomenWomen. They told us how they motivate each other, what they've learned from each other and why being a woman is pretty amazing.
So have a read. Feel some things. Maybe get all inspired.
Tia and Cynthia
Mother and Daughter
@tiamiscihk
Tia Wood is an LA-based singer and TikToker. Originally from Saddle Lake Cree Nation, she uses music to celebrate and connect with her Cree and Salish cultures. Sometimes her TikToks feature a special guest star — Cynthia, a passionate fellow musician who just happens to be her mom.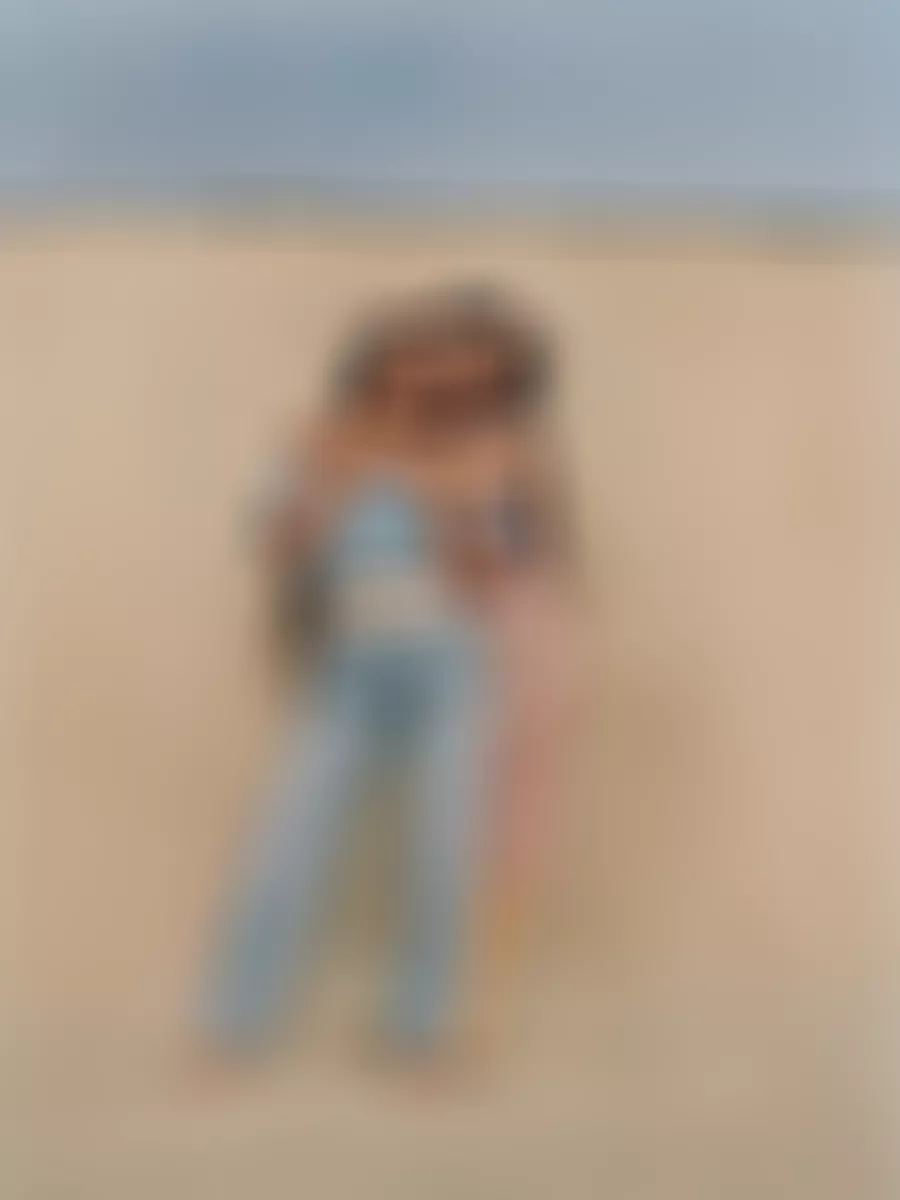 Cynthia never plans to be in her daughter's videos, though. She'll come home late from work and Tia will ask her to learn a few lines, get dressed up and put on some lashes.
"I feel like a goddess when we dress up," Cynthia says. "I feel at my best. And then we just laugh at ourselves in those TikToks."
"And there's nothing like a Native woman's laughter and humour," Tia adds. "It's very loud, very vibrant and very beautiful."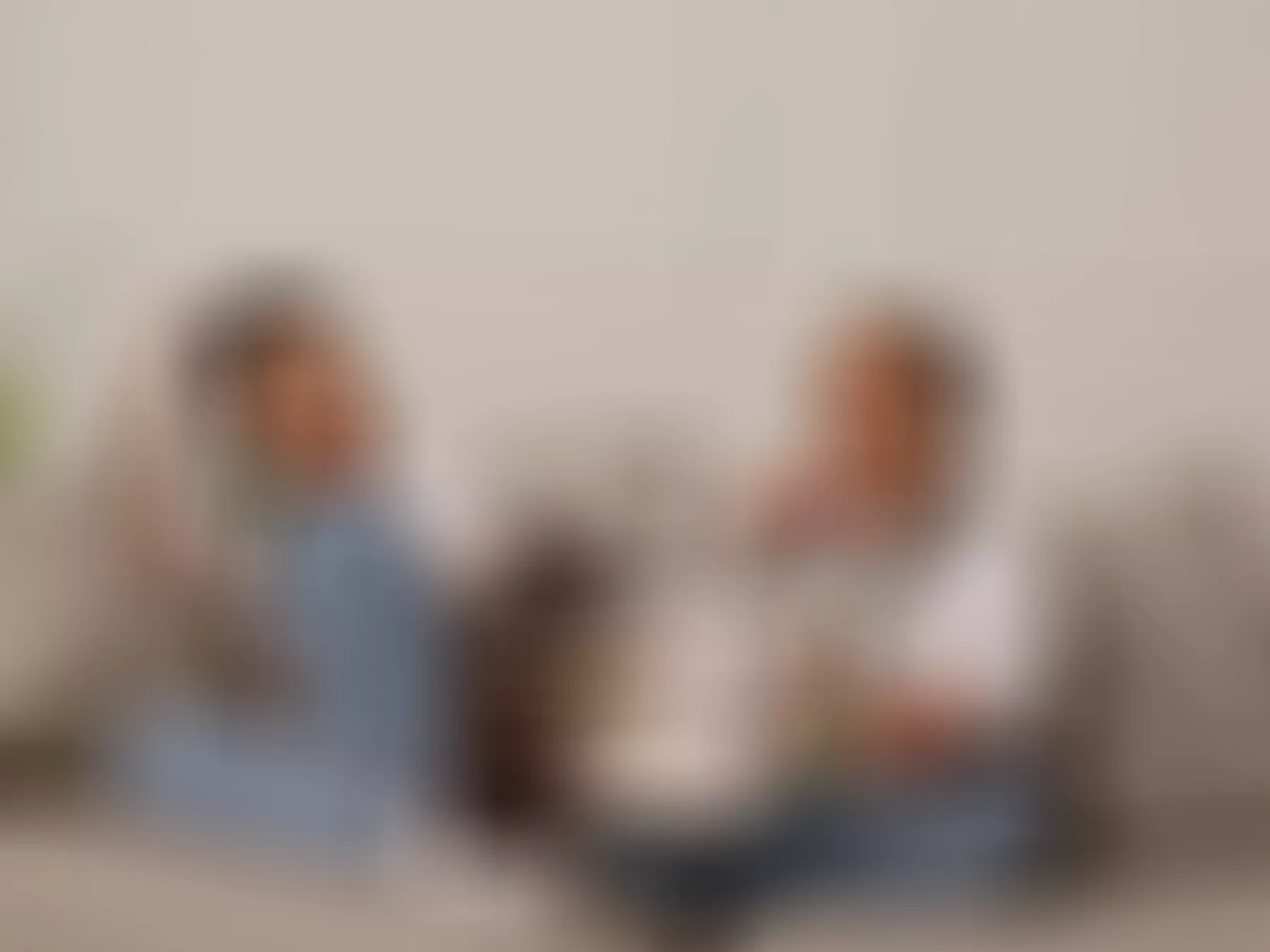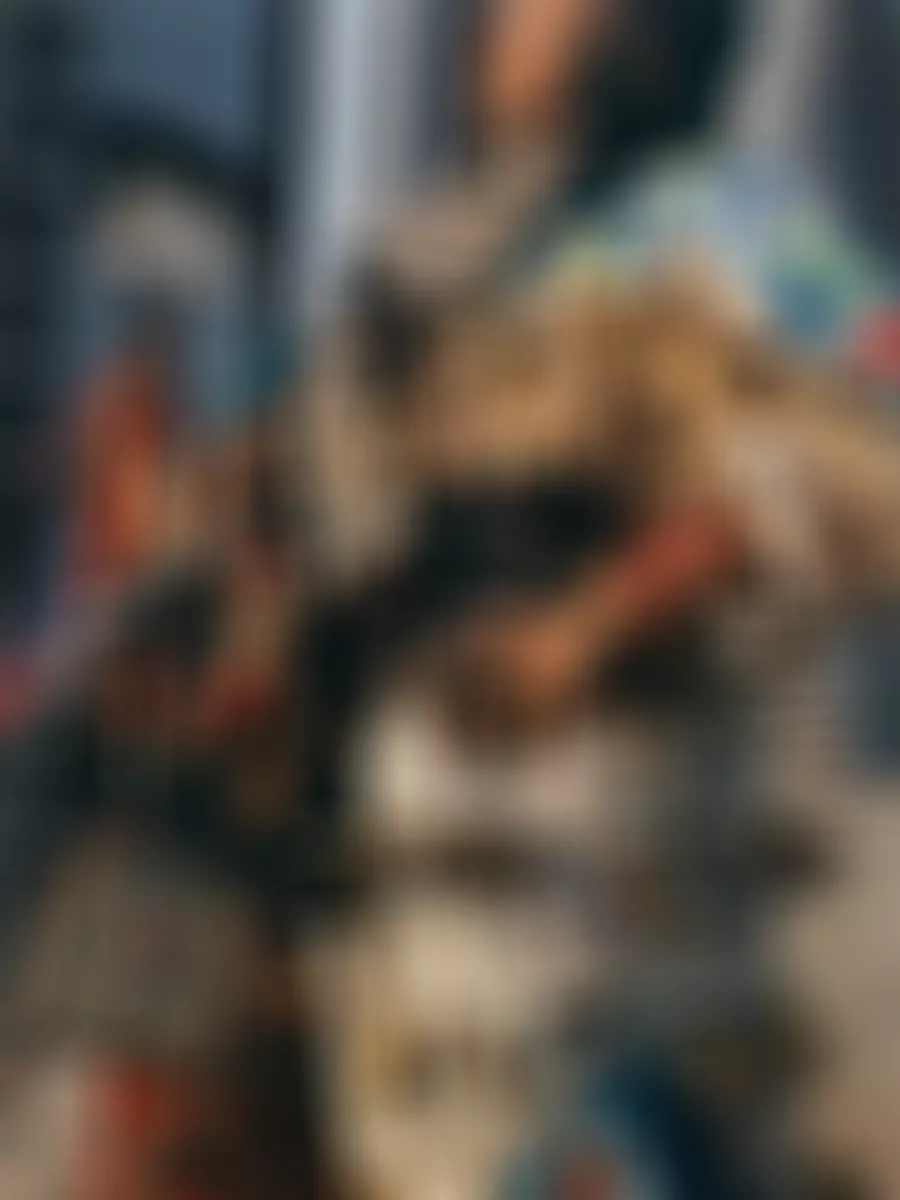 Tia's learned a lot from her mom, who, as a residential school survivor, grew up drumming and singing to reclaim her power.
"I've seen how resilient my mom has been through it all," Tia says. "I would like to think that I picked some of that up — her fearlessness."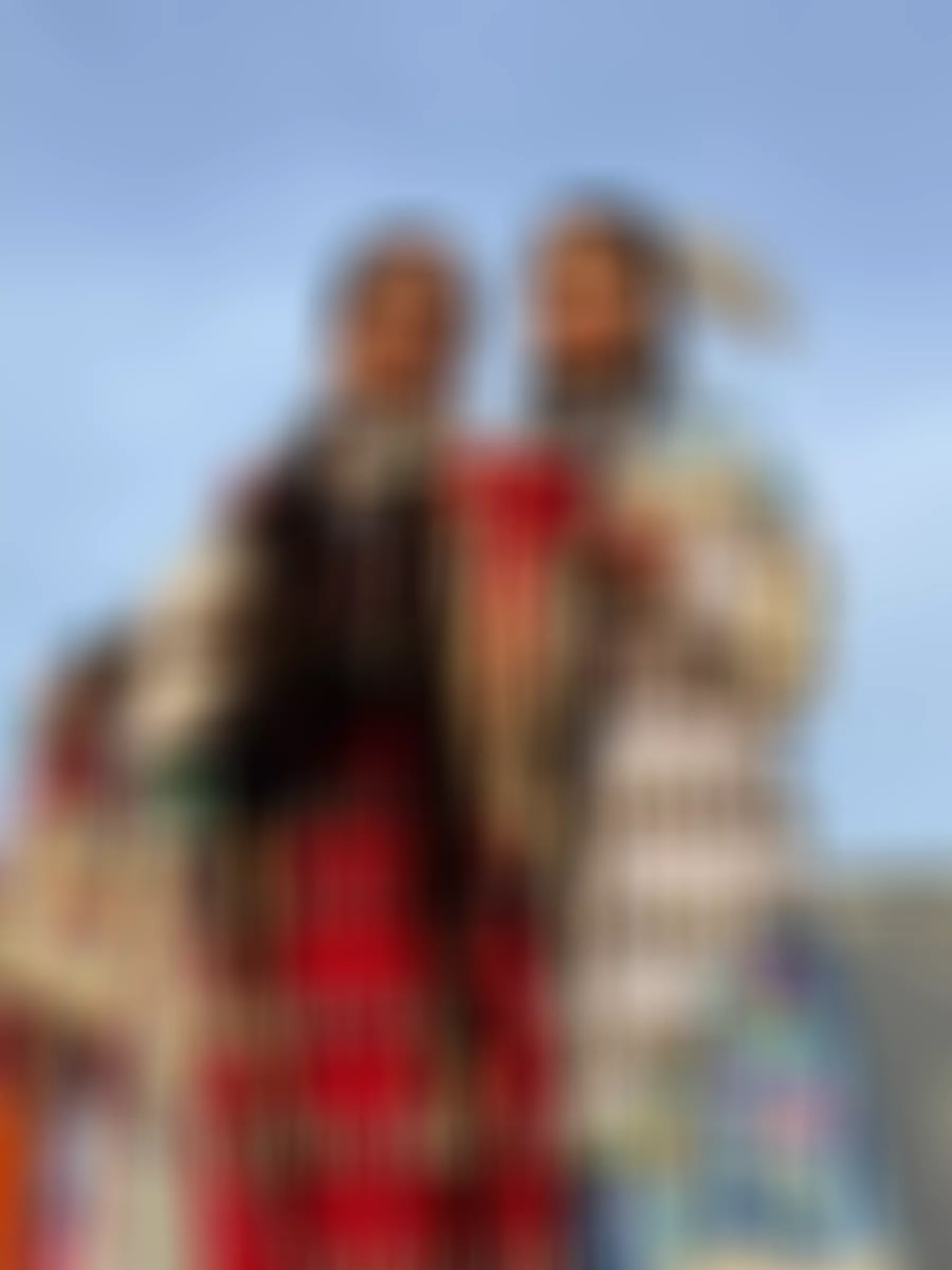 It's clear she has. At only 21, Tia moved to LA to pursue her career as a musician and creator — a choice Cynthia found personally inspiring.
"I was programmed to be caught in victimhood," Cynthia says. "But Tia taught me to activate. She taught me that I am the power."
Tia wears The Effortless Pant, Limette Tank and Fiction Skirt.
Cynthia wears The Jane Shirt and The Farrah Hi-Rise Wide Jean.
Jenn and Ray
Colleagues at Aritzia
Aritzia CEO Jennifer Wong began her career as a Style Advisor 35 years ago, at Vancouver's flagship location. Recently, through a series of serendipitous in-store meetings, she met Ray Henry, a Senior Store Manager in Miami. And they connected pretty instantly.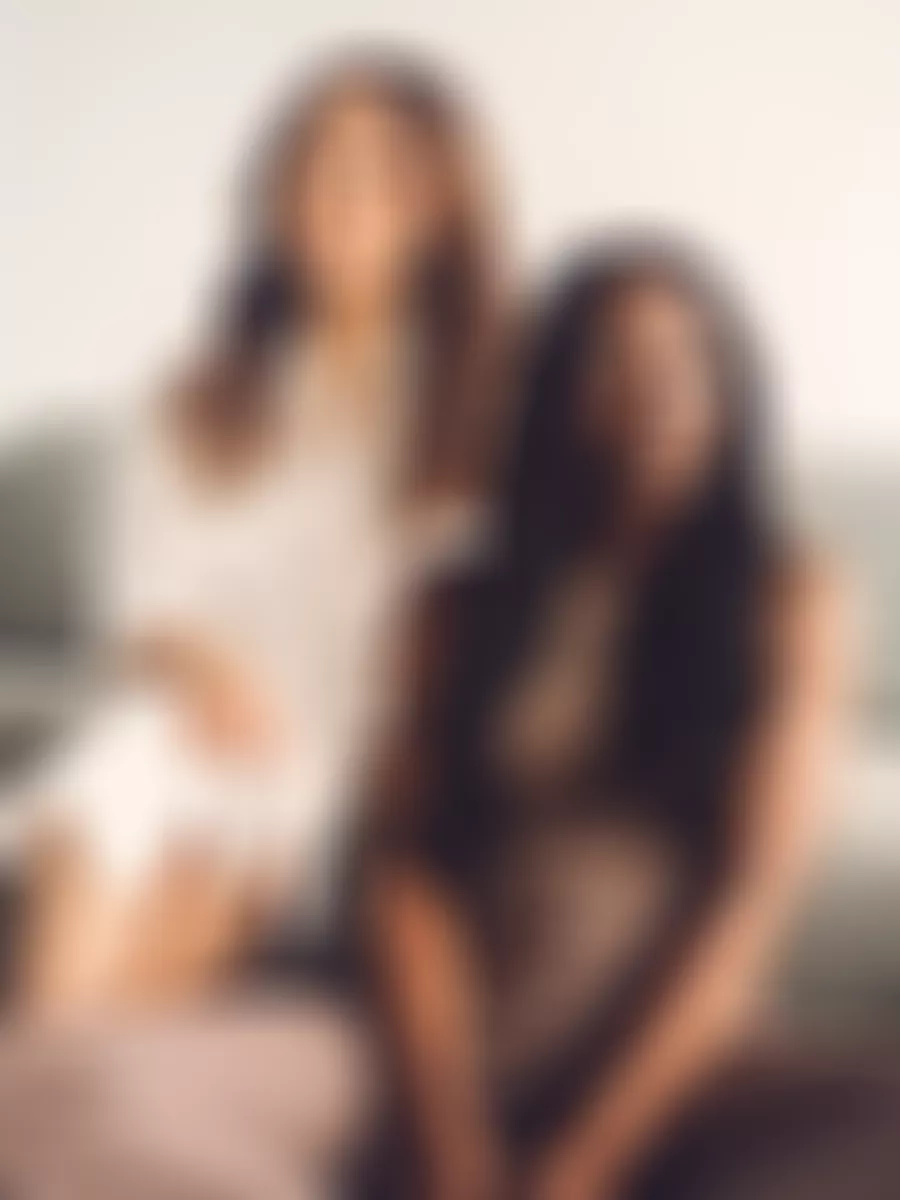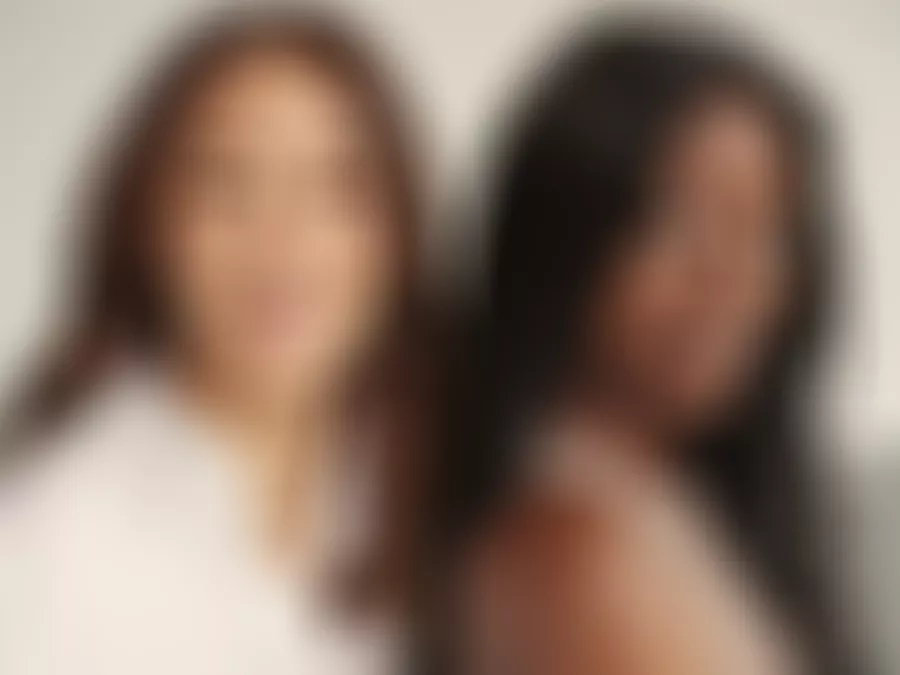 Observing Ray on the job, Jenn was immediately impressed by Ray's leadership skills. But it was more than that.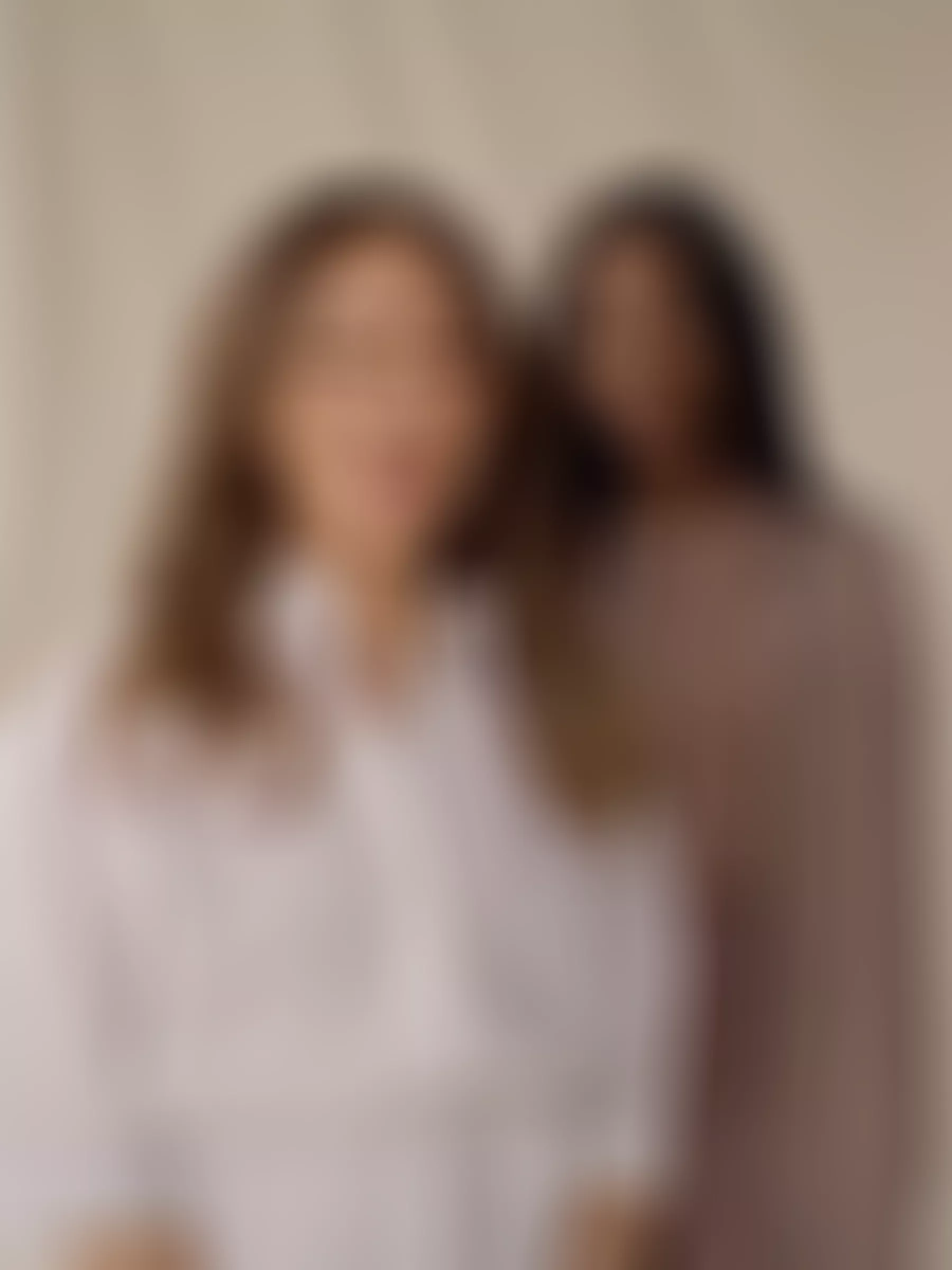 "I'd like to think I see myself in Ray," Jenn says. "She cares about her people. She's got a team that looks up to her. She's aspirational."
Ray, who also began her career as a Style Advisor, saw her potential future in Jenn. "She's the SA who moved all the way up to CEO," Ray says. "It's really inspiring to see."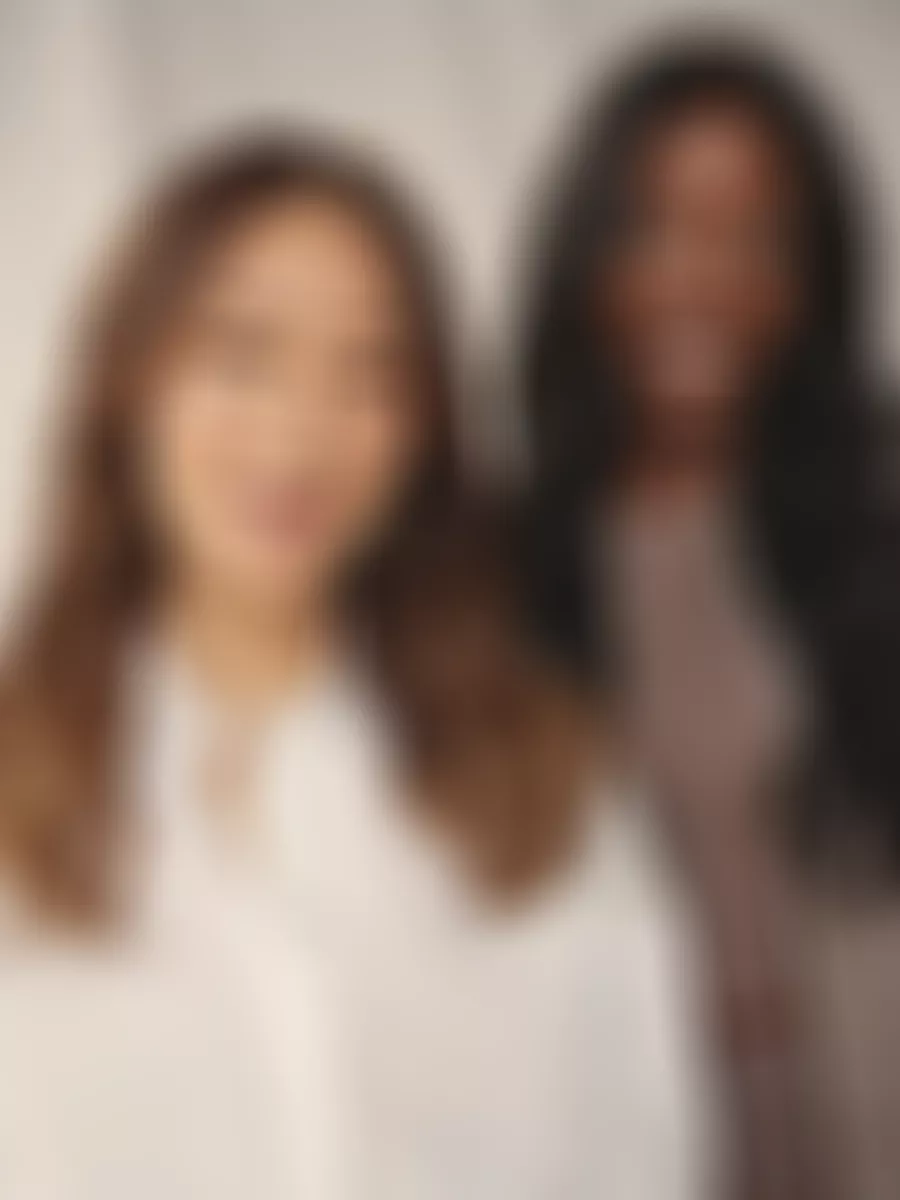 Ray says the motivational aspect of their relationship is what makes it so powerful.
"I think having someone to look up to who's in an exceptional role not only as a woman, but also as a woman of colour — that to me is Women to the Power of Women," says Ray.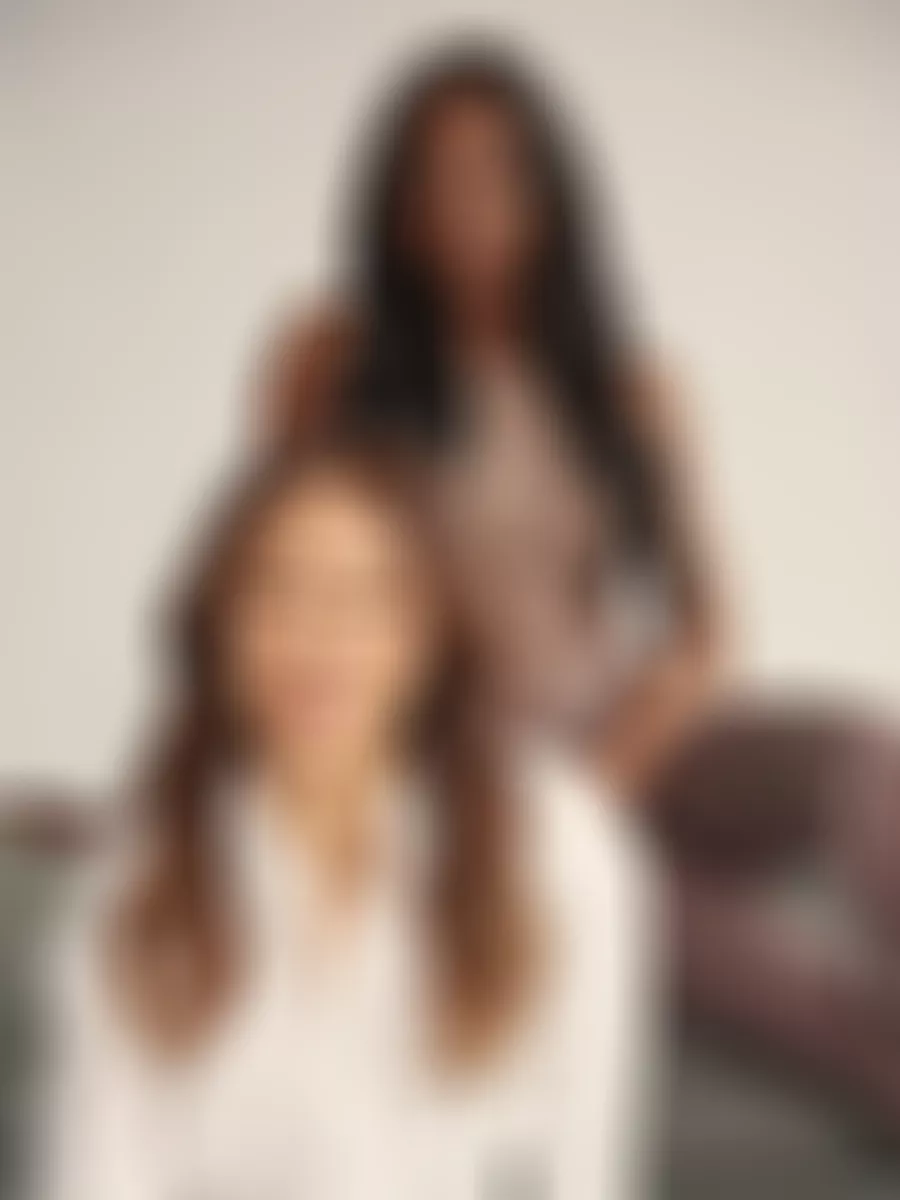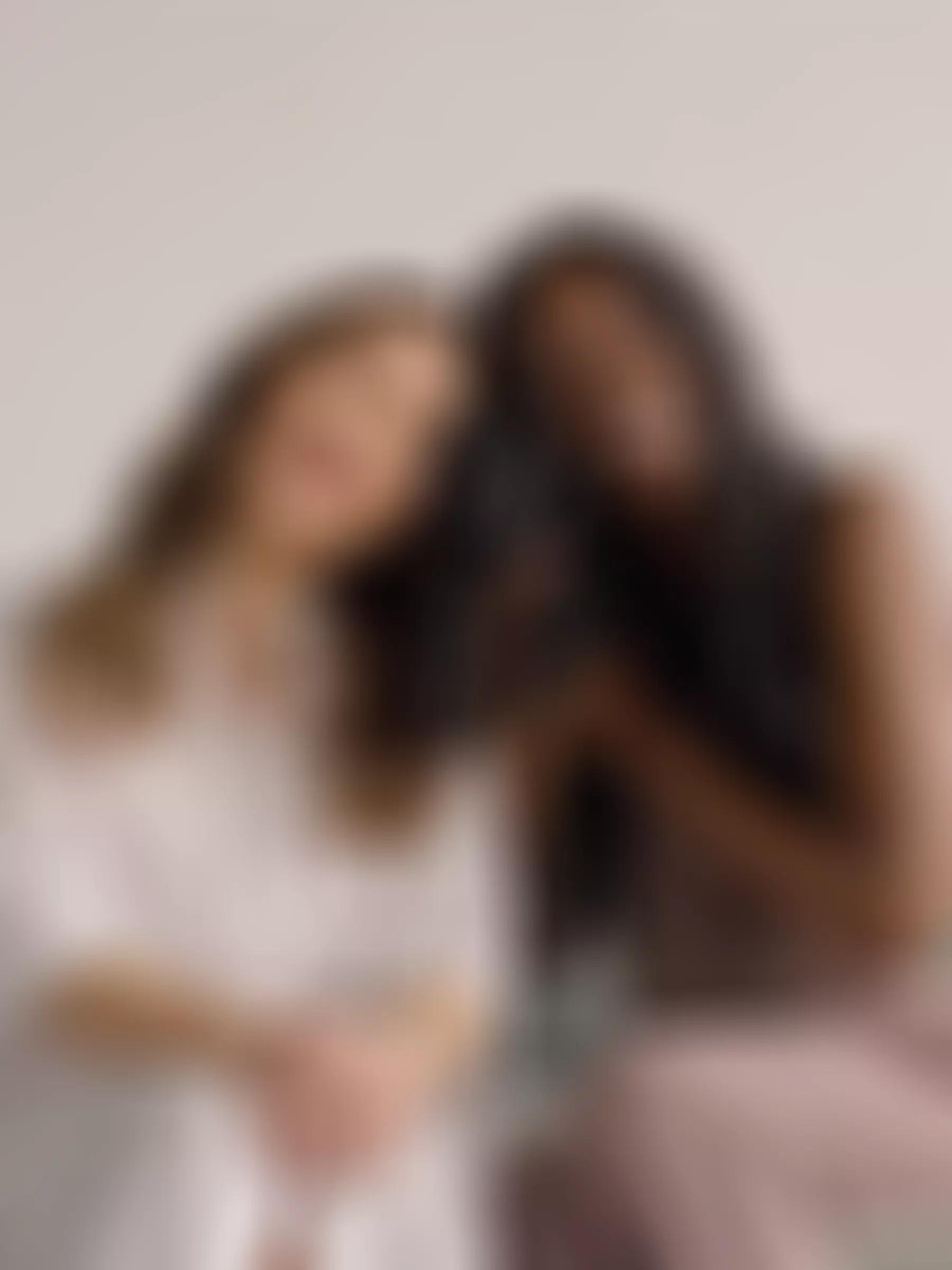 Role modelling is something Jenn takes very seriously, and she's eager to share her career knowledge. "At the start of any job, take time to read the room," she advises. "Don't worry about impressing right out of the gate."
Ray says she gets additional motivation from a phrase her mom once taught her: "Today's the start of getting everything you want," she says.
Jenn wears the Carnaby Poplin Dress.
Ray wears the Contour Muscle Tank and Publish Pant.
Jaycina and Syx
Mother and Daughter
@jaycina
Jaycina Almond is a mom, model and the executive director of Tender, a non-profit that assists moms living on the margins of Atlanta. Her daughter, Syx, is a five-year-old with concrete plans to never grow up. Maybe because her mom is so cool.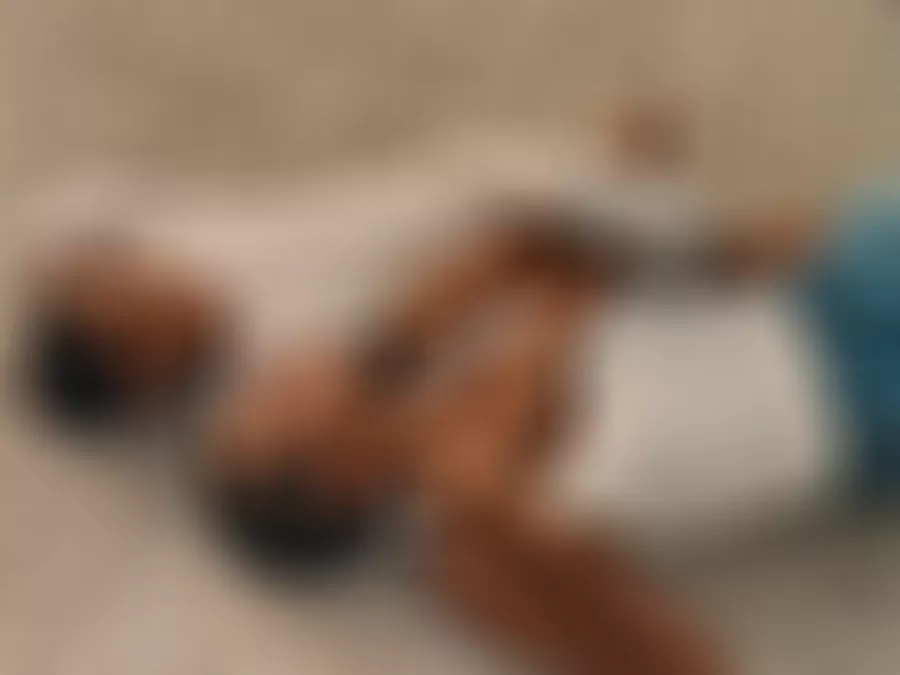 Syx may only be five, but Jaycina says she's already a teacher. "Syx has really taught me how to be a woman," she says.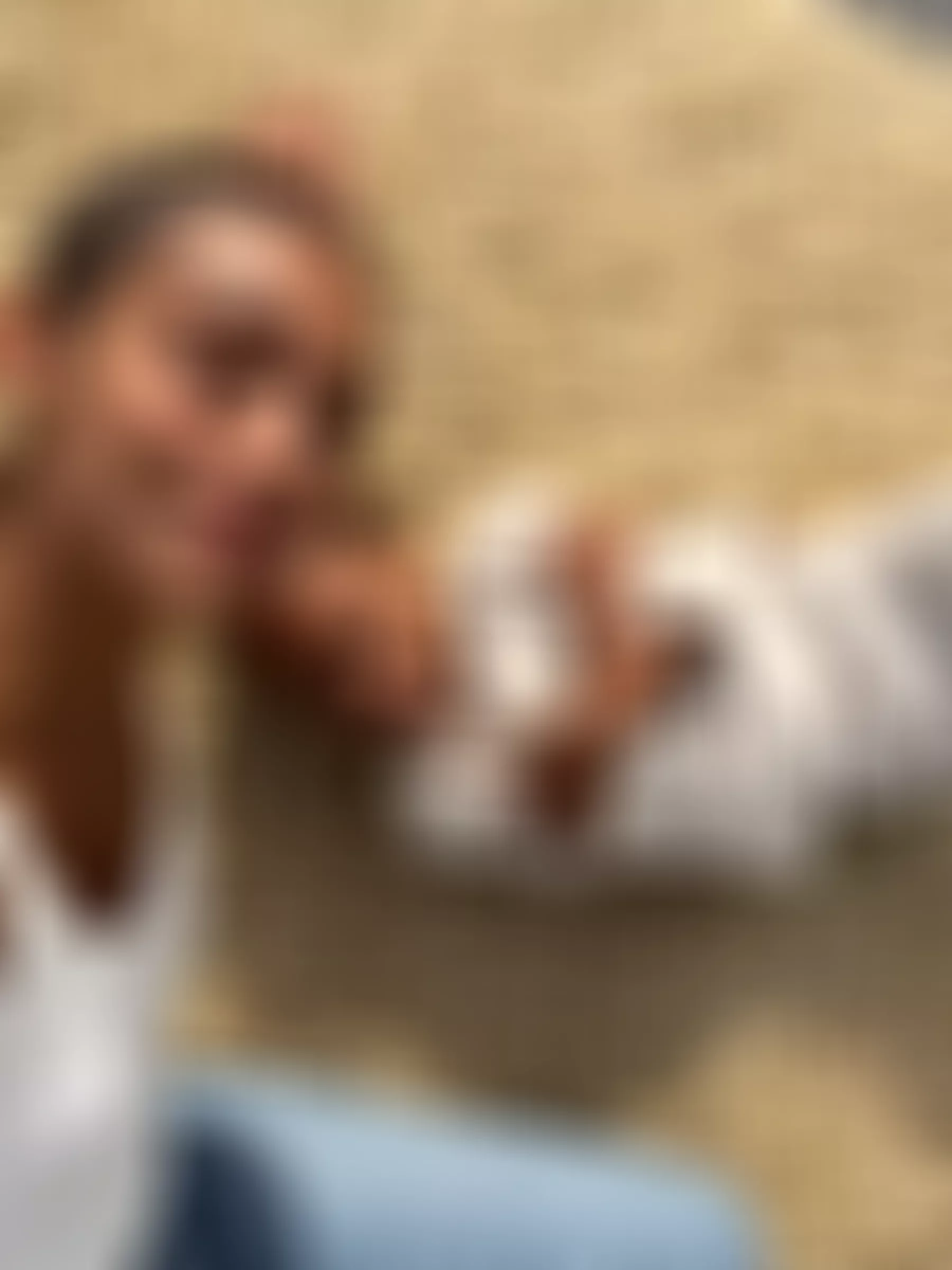 "I had her at 21, so I was just floating around with no sense of direction or self. Through becoming her mom, I became secure in my womanhood."
Meanwhile, Syx feels pretty secure in her present circumstances. "I'm just a little five year old kid living my life and getting tooth fairy money," she says. "I'm not growing up. No way. Nah, nah."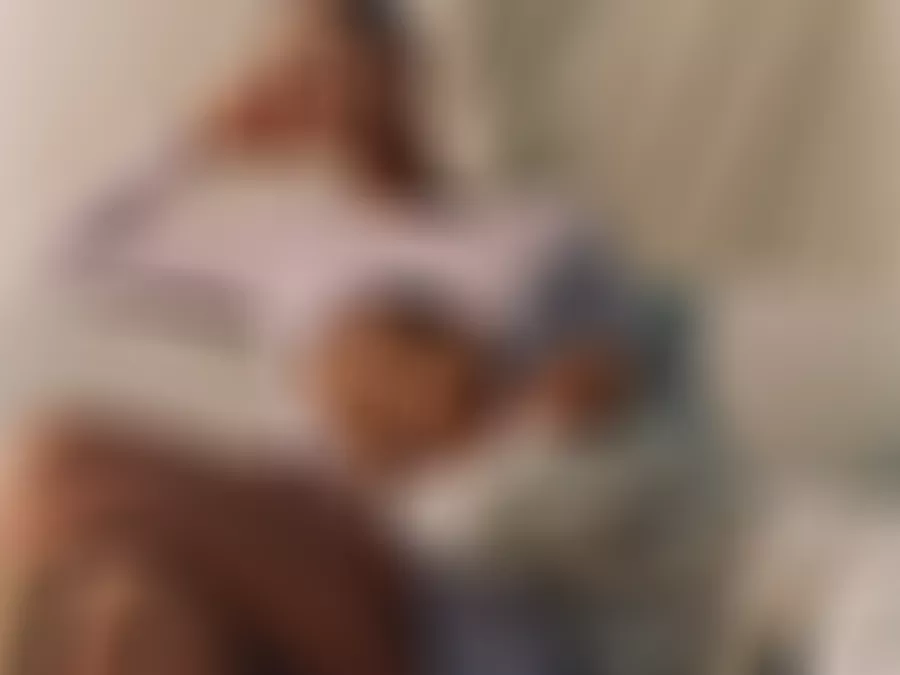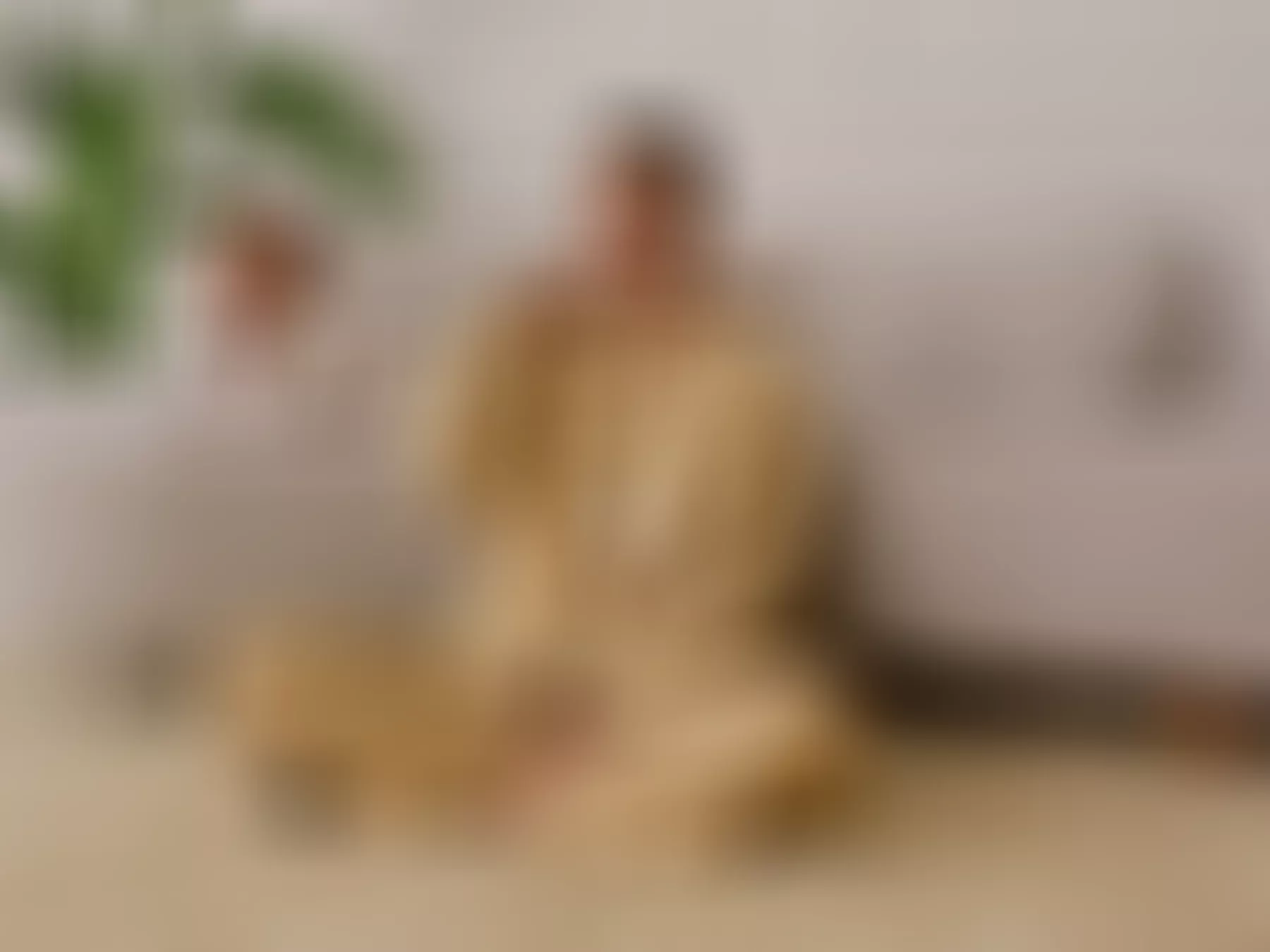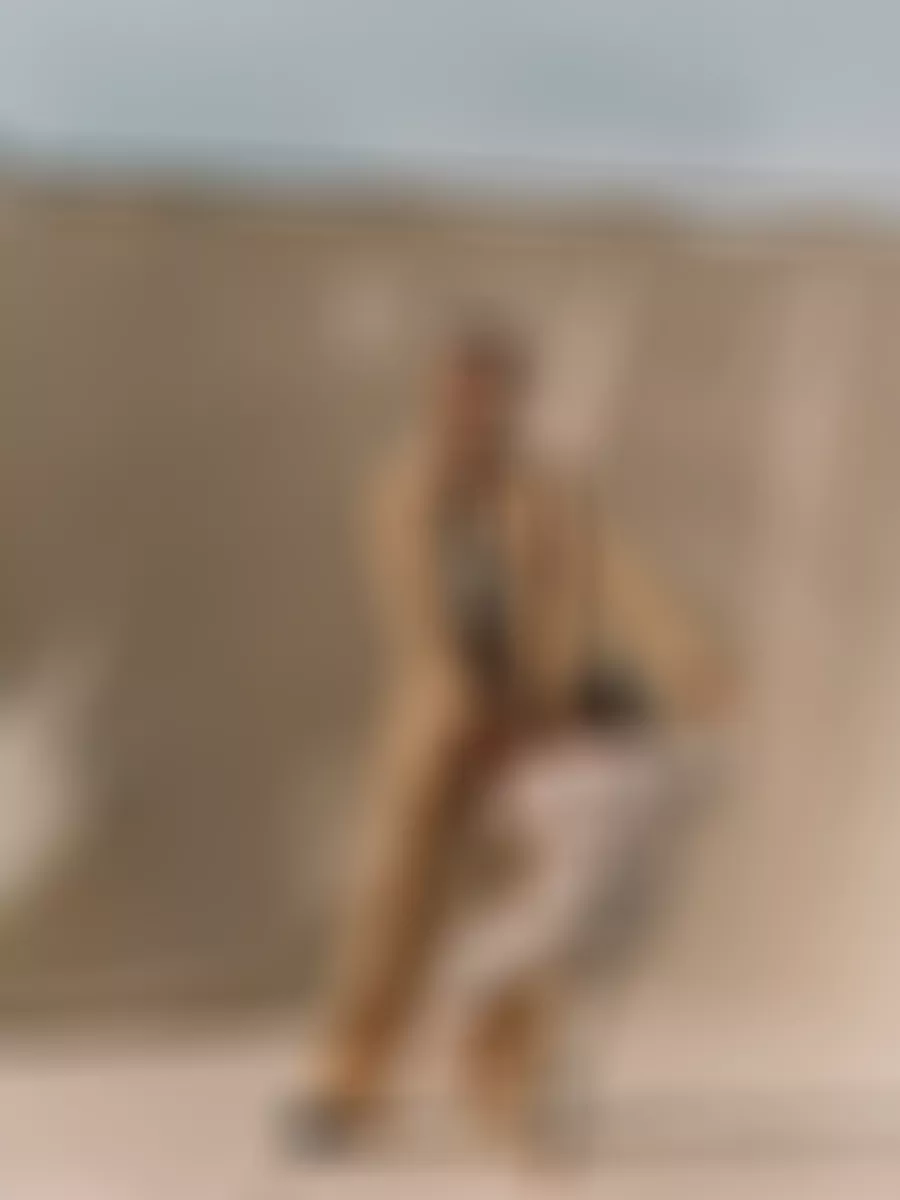 Motherhood has brought Jaycina into a space of self-appreciation and empowerment. "I love myself because despite it all, I am still here standing, persevering and thriving," she says. "Women are powerful because we get stuff done."
Syx feels powerful because she can move and be free. "I love myself because I can move my arms and my legs and shake my body."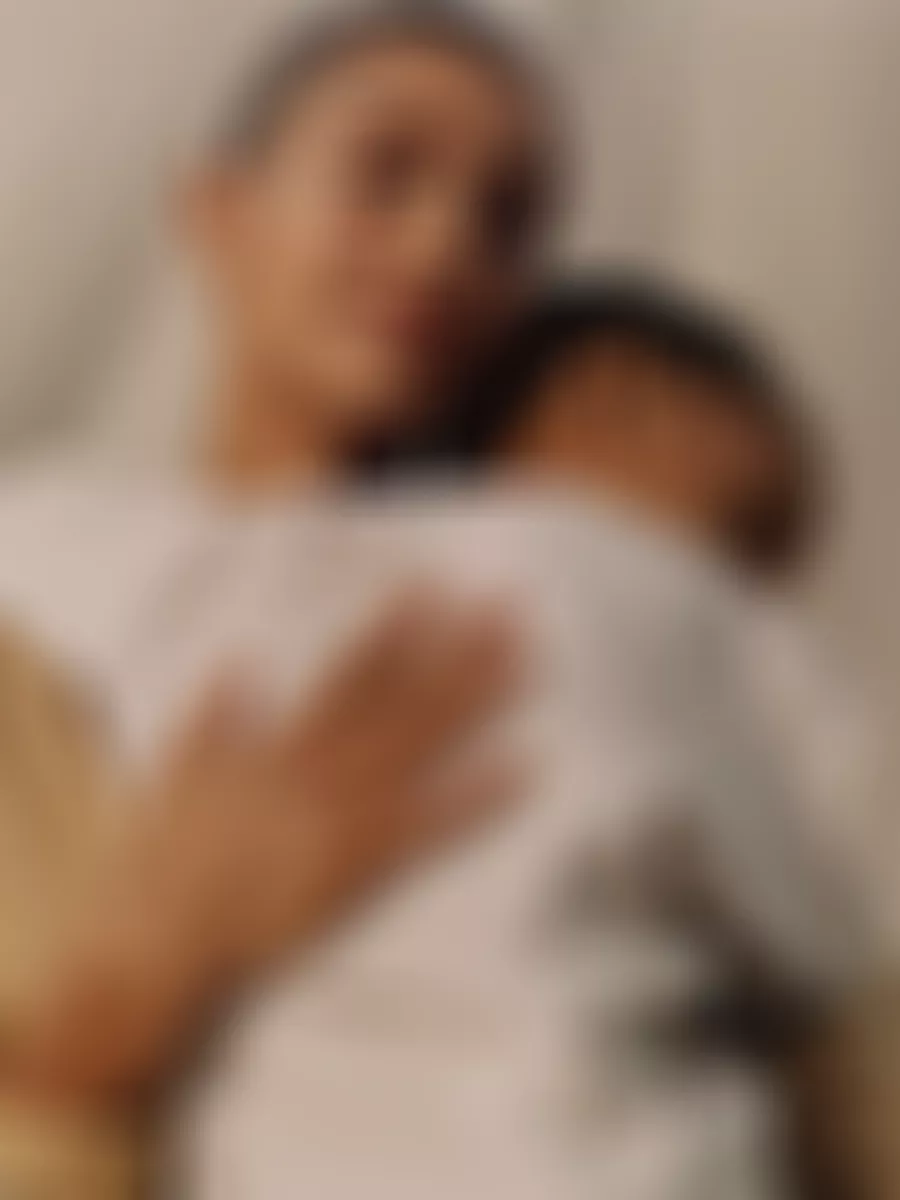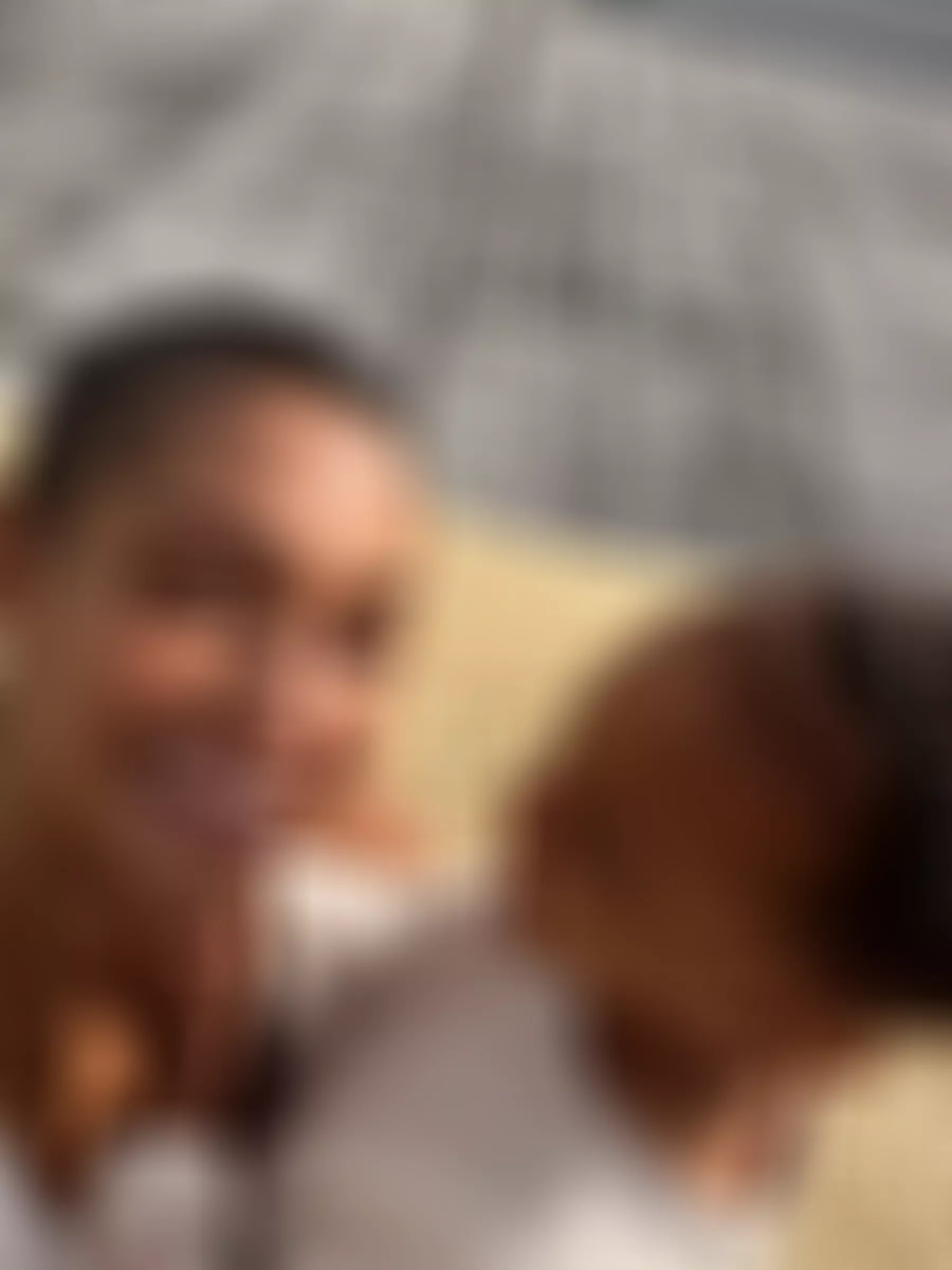 Jaycina hopes this kind of unselfconscious self-love will help define the next generation of women. "I see them kind of embracing themselves and living in that," she says. "It's exciting and promising."
Jaycina wears the Palazzo Dress, Eremia Top, The 90s Boyfriend Hi-Rise Tapered Jean and the Pleated Pant.
Tamara and Saleema
Friends
Tamara Taggart is a former television broadcaster and current podcast host, community leader and mother. She met Saleema Noon, a sexual health educator and fellow mom, on a morning show in the late '90s. One fateful day, they took their relationship off air to the aisles of HomeSense. They've been friends ever since.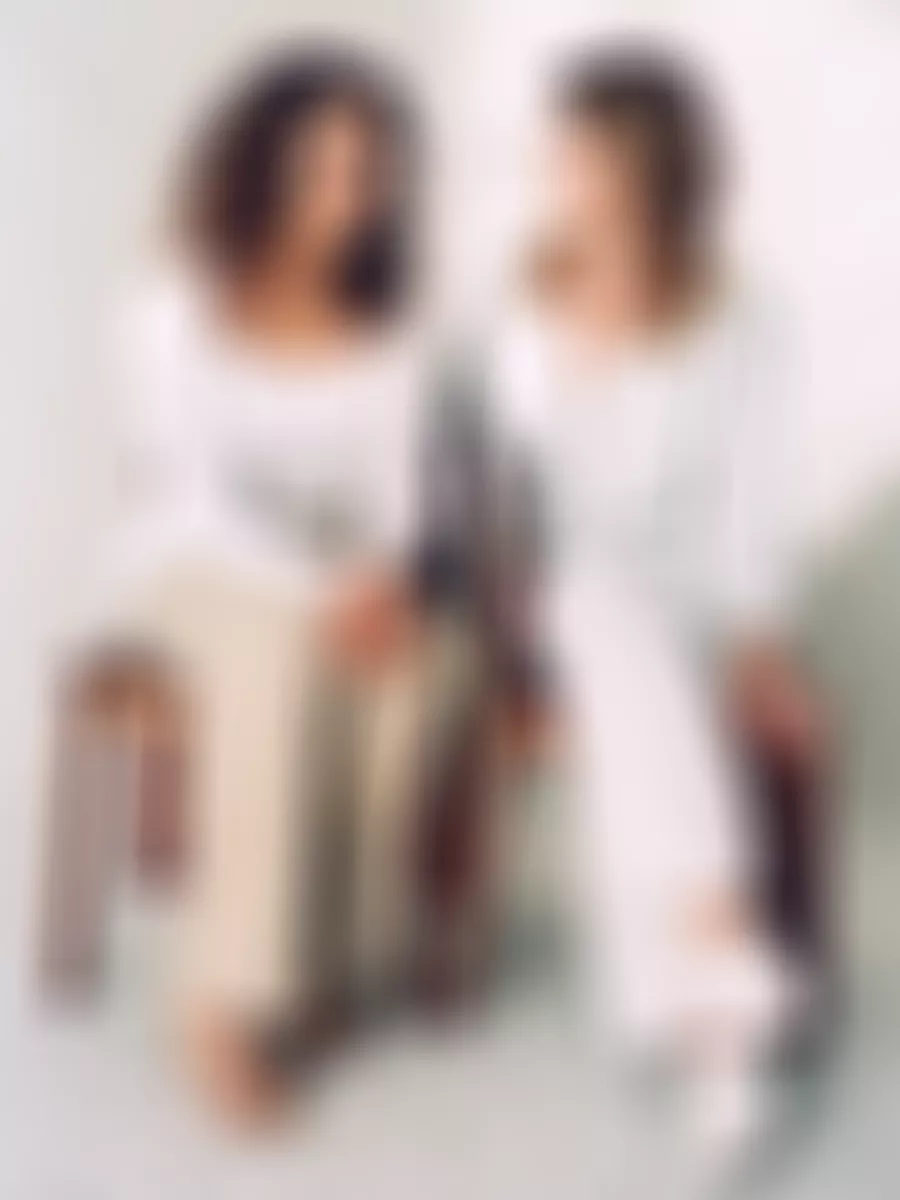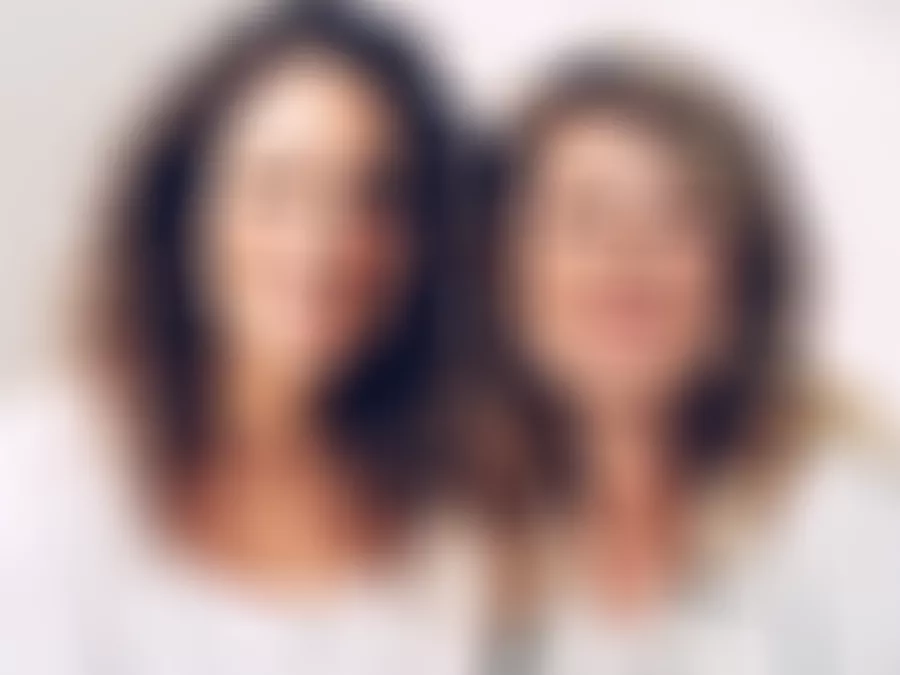 "I don't remember anything after that except for feeling like I had known her my entire life," Tamara says.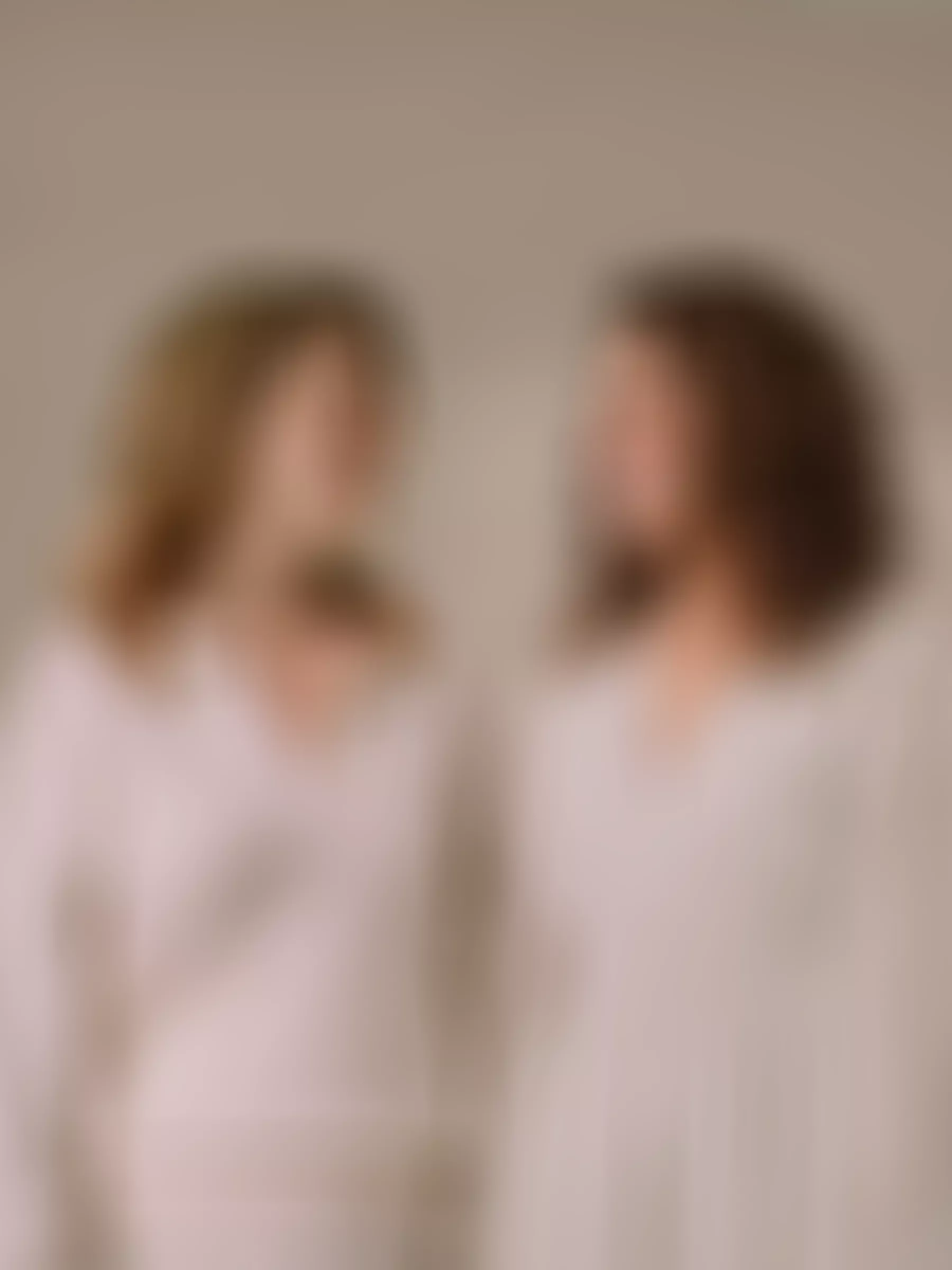 But they ended up having much more in common than just a love of well-priced home goods. Dual cancer diagnoses one after the other led to a level of mutual understanding that was vital and rare.
"She got through hers, and then all the sudden, boom, I was diagnosed," recalls Tamara. "But I think it's our ability to do hard things together that's made our friendship last."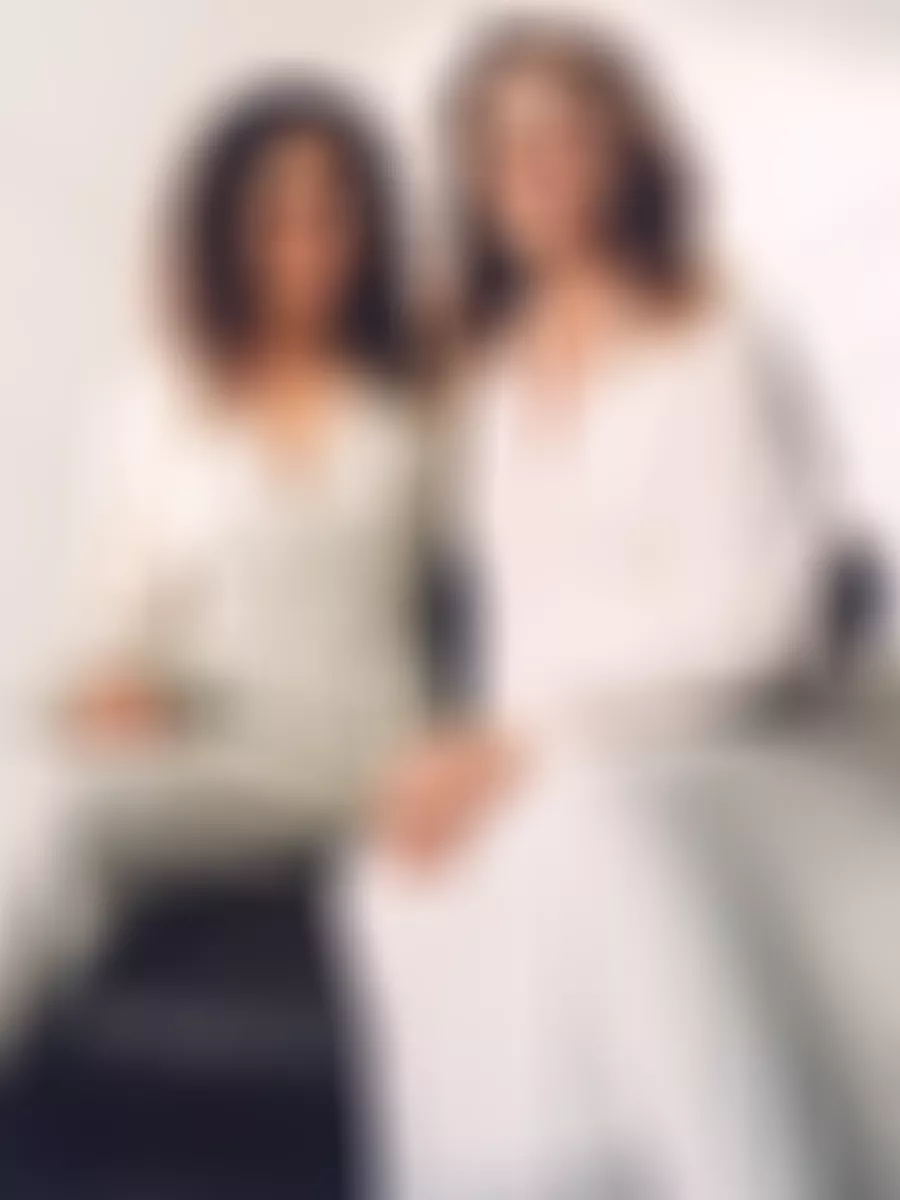 One particular moment stands out in Saleema's mind. She'd just received her breast cancer diagnosis, and Tamara — instead of offering pithy advice or trying to cheer her up — presented her with a sort of breast cancer bible and said, "Can I just cry with you?"
"That to me was huge," Saleema says. "Because I was trying to be strong, and you gave me permission to let it out, you know?"
"I was like, I don't know what to do here, but I'm going to buy a book about it," Tamara says.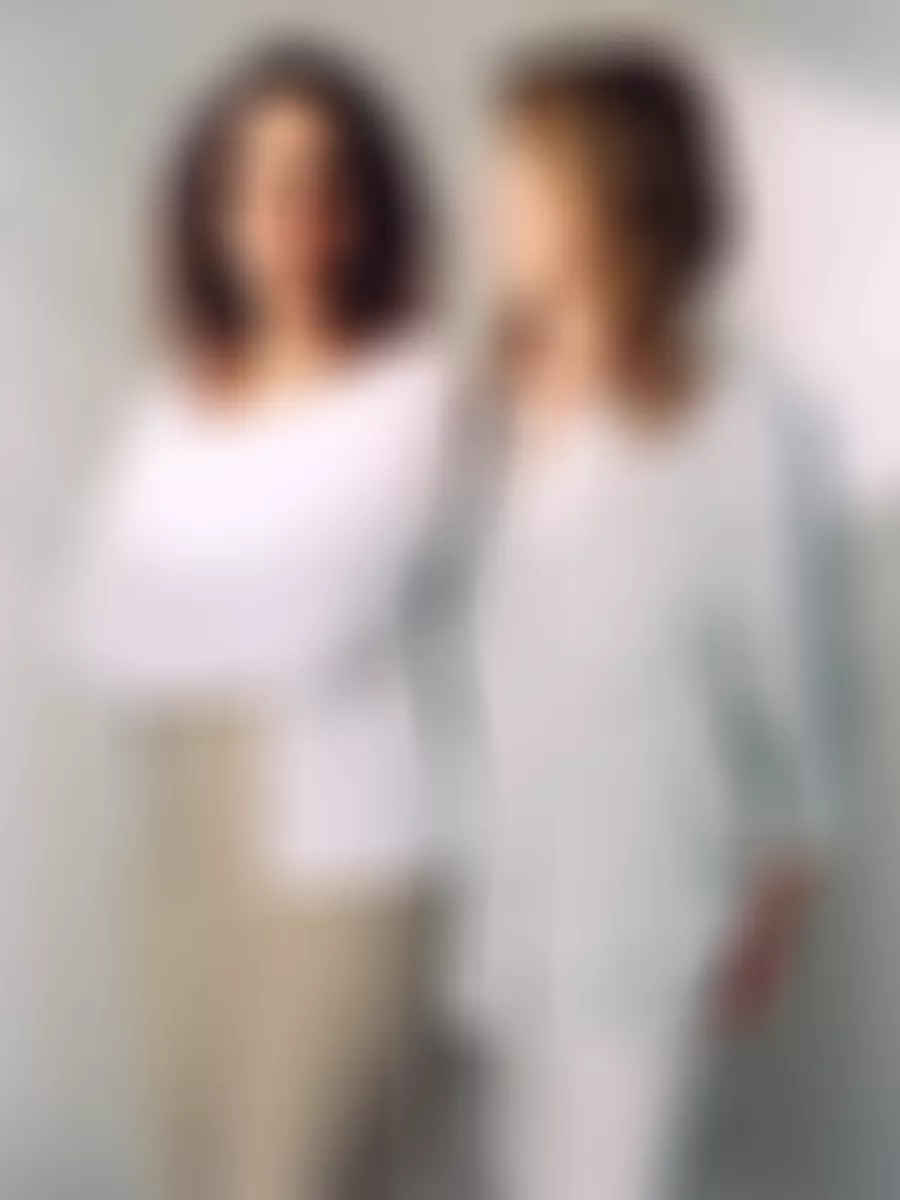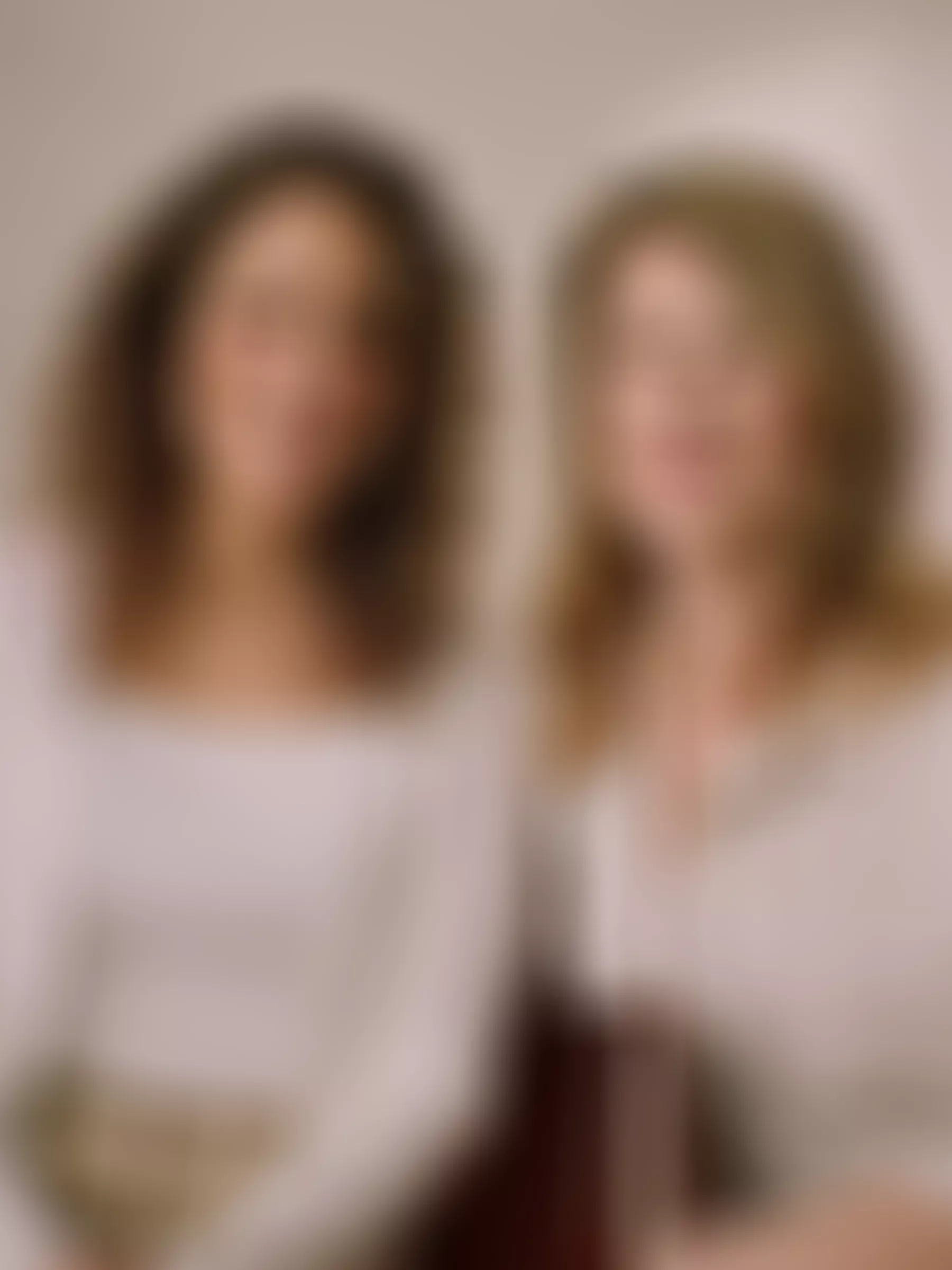 Also helping them get through it all — work stuff, kid stuff, health stuff, love stuff — has been a sense of humour that's deeply in sync.
"Everything is funny with us," Tamara says. "It brings the joy we need back into our lives, right?"
Being able to reframe negative scenarios as opportunities to grow has also helped them both. "Gifts don't always come in pretty packages," Saleema says. "Whether it's a major crisis, or just a crappy day, I like to think, what am I going to learn from this?"
Tamara wears the Utility Shirt, Agency Pant, Clara Sweater and New Twirl Pleated Skirt.
Saleema wears the Storey Tank, Agency Pant and Faraway Dress.
The WomenWomen 2023 Collection
We collaborated with three lettering artists to create a limited-edition collection featuring different interpretations of our favourite equation. Wear it and feel the power.
100% of proceeds will be donated to Aritzia Community™ partners who support women and girls.
Shop Now
The WomenWomen 2023 Collection