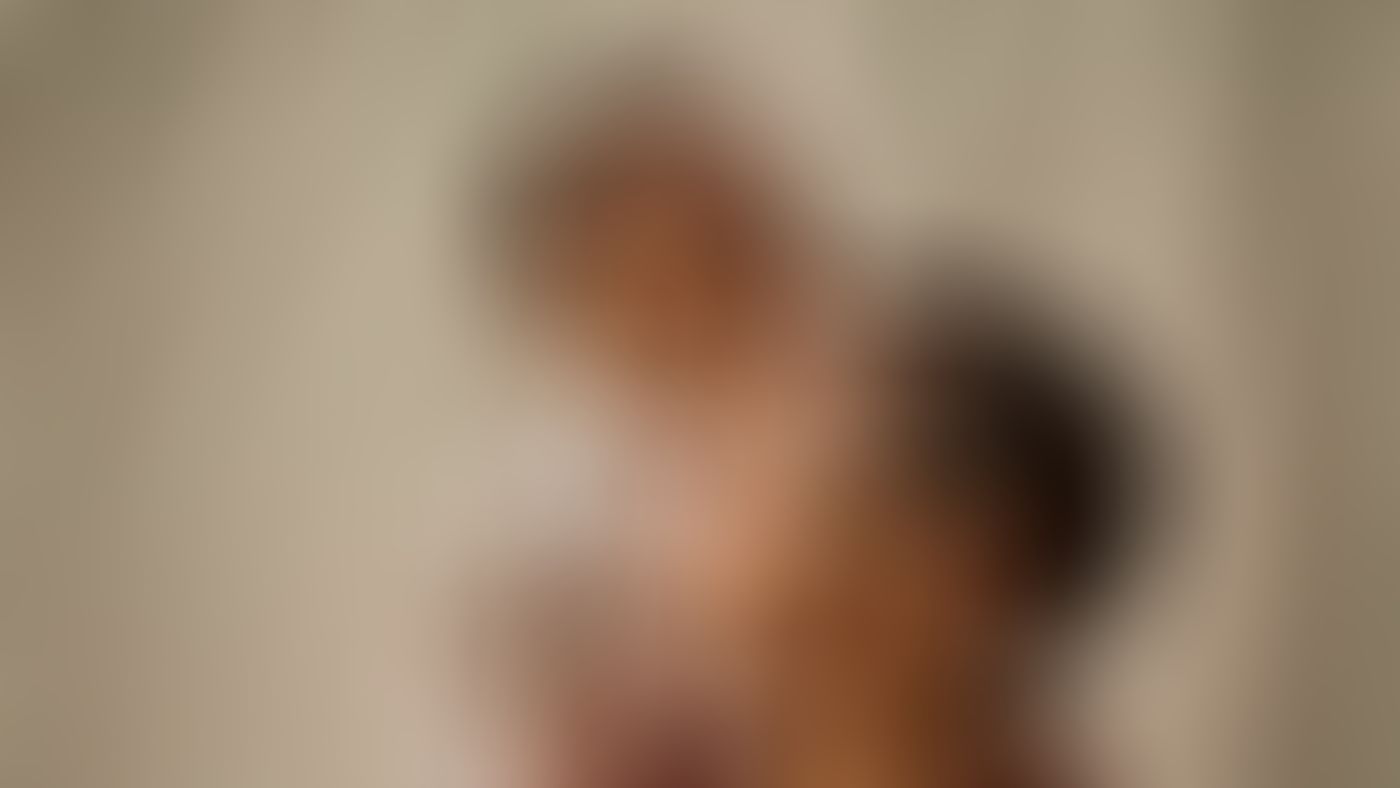 We're honoured to share our ongoing work and relationships that aim to uplift communities beyond Aritzia's walls.
People Partners
Aritzia is a Buyer Partner of Better Work, a partnership between the International Labour Organization (ILO) and the International Finance Corporation (IFC) that brings together governments, employers, workers and international buyers to improve compliance with labour standards and promote competitiveness in global supply chains.
On a mission to change lives, Big Sisters connects young people with strong, positive mentorships in order to ignite their power and potential. We've supported Big Sisters of BC Lower Mainland with financial donations to support the Go Girls! Healthy Bodies, Healthy Minds program. Additionally, we support Big Brothers, Big Sisters nationally with our Warm Winter Coat donation program.
Brands For Canada is an organization that believes in a sustainable world where surplus goods are purposefully used to eliminate poverty and inequality. Aritzia proudly makes regular product donations that are then distributed through trusted social service agencies and schools throughout Canada.
The Brotherhood Sister Sol
We're proud to support the programming serving young women at The Brotherhood Sister Sol with a financial contribution. This will help hundreds of young LatinX and Black women in Harlem and New York City connect to their history and plan for their future.
Canadian Journalism Foundation
We are proud to be a founding sponsor of the Black Women's Journalism Fellowship with CBC/Radio-Canada, in partnership with The Canadian Journalism Foundation. The Fellowship amplifies Black voices, improves coverage of Black issues and helps grow future Black media leaders.
Founded in 2007, by women to help women, the Cause We Care Foundation (CWCF) strives to provide assistance to low-income single mothers and their children. We support Cause We Care through product capsule collaborations, volunteering at fundraising events, donating product gifts annually to the Mother's Day and Holiday Care Package drives and more.
Fair Factories Clearinghouse
Fair Factories Clearinghouse (FFC) is a non-profit that facilitates informed responsible business decisions through an online platform designed to support monitoring of factories on labour, health and safety. As part of our Workplace Standards Program, Aritzia partners with FFC to provide data management and reporting capabilities for accurate and timely performance review and information analysis.
Good360 — a global leader in product philanthropy and purposeful giving — has a mission to transform lives by helping families and communities find hope, dignity and a sense of renewed possibility during challenging life circumstances. We work with Good360 to expand our reach and deliver product donations to women in Canada and the USA.
Jack.org partners with young leaders in every Canadian province and territory to improve youth mental health in their communities. This change-making organization aims to enhance young people's ability to recognize struggle in both them and their peers, seek out appropriate mental health support and resources and advocate for systems that better meet their needs. We support Jack.org through financial donations and by sharing Jack.org resources with our team.
Minerva BC is a Vancouver-based charity that's dedicated to advancing the leadership of self-identified women and girls across the province. For nearly a decade, Aritzia has supported Minerva to evolve their youth leadership opportunities. For the past few years, Aritzia has supported the Minerva Youth Advisory Council and invited them to our Vancouver Support Office for a Career Readiness Day.
Orange Shirt Society is an organization that fosters reconciliation in response to the intergenerational impacts of residential schools. To acknowledge Orange Shirt Day, we collaborate with community artists to create limited-edition Orange T-Shirts. 100% of proceeds are donated to Orange Shirt Society.
Pow Wow Pitch supports Indigenous entrepreneurs in their ideas to build business rooted in Indigenous culture. They create an empowering platform for inspiration, education, mentorship, celebration and reconciliation through various entrepreneurship competitions and programs. We provided financial support for the creation of
Aritzia Indigenous Fashion Grants
for emerging Indigenous fashion entrepreneurs. Pow Wow Pitch creates a lasting impact on our communities.
Responsible Labor Initiative
The Responsible Labor Initiative (RLI), a multi-industry, multi-stakeholder community of practice, is focused on ensuring the rights of workers vulnerable to forced labour in supply chains are respected and promoted. Aritzia's membership with RLI ties directly to our Supply Chain Social Impact programs, which focus on respecting and upholding human rights throughout our supply chain. This further affirms our goal to embed responsible practices in everything we do.
Stonewall Community Foundation
Stonewall Community Foundation began in 1990 as a collection of donor funds.
As the local landscape evolved, so did their identity. They embraced a focus on small, grassroots non-profits and populations experiencing the greatest vulnerability.
Since 2020, we've supported the LGBTQIA2S+ community through Stonewall Community Foundation with product and financial donations and education initiatives.
Last year, we launched the Aritzia x Stonewall Community Foundation Scholarship. This scholarship will be awarded to individuals pursuing careers in fashion design, retail management, mental health or social justice advocacy.
Aritzia proudly supports Union Gospel Mission (UGM) and its programs that support women struggling with homelessness and addiction in Vancouver's Downtown Eastside. Aritzia makes regular product donations that go directly to women in UGM's programs and supports Repair to Wear — an empowerment initiative that provides women with training, flexible work and community resources as well as life and job skills.
Urban Native Youth Association
Urban Native Youth Association (UNYA) is the centre of Indigenous youth excellence, supporting them on their journeys by amplifying and celebrating their voices. UNYA firmly believes that Indigenous youth lack opportunities, not abilities. Since 2021, we've supported UNYA with product donations and with financial support for their Youth Food Pantry program.
As a diversified non-profit organization, the YWCA Canada provides holistic, integrated programs and services that help women lift their families out of poverty. We're honoured to be a YWCA Leadership Circle Member in recognition of our regular support of their high school mentorship and other programs. We also support YWCA Canada though our annual warm winter coat donation program.
Planet Partners
Arctic Shipping Corporate Pledge
Aritzia is a signatory to The Arctic Shipping Corporate Pledge — a voluntary commitment by consumer goods and shipping logistics companies to not send ships through the globally significant but rapidly melting sea ice and other unique habitats of the Arctic.
Better Cotton is a global non-profit, with the mission to make global cotton production better for the people and environments that produce it. Aritzia partners with BCI to source cotton that is certified, at the farm-level, to meet environmental, social and economic standards.
Canopy is a non-profit that collaborates with the forestry industry's biggest customers and their suppliers to develop business solutions to protect the world's forests. As a signatory of the Canopy Style commitment, we source 100% of our wood-based cellulosic fibers from forests that are not ancient or endangered.
Debrand provides clients with custom recycling solutions across North America. Debrand finds opportunities to divert Aritzia's fabric scraps and unsellable product from landfills. This includes shredding fabrics to use as car seat and punching bag stuffing among other uses.
The Good Cashmere Standard®
The Good Cashmere Standard® is an independent standard for sustainable cashmere developed by the Aid by Trade Foundation (AbTF). As their partner, Aritzia sources sustainable cashmere wool certified to the The Good Cashmere Standard®, promoting animal welfare, improving the working conditions of farmers and farm workers as well as protecting the environment.
Nature Conservancy of Canada
The Nature Conservancy of Canada (NCC) is a non-profit organization and the country's largest national land conservation organization. NCC works to deliver large-scale, permanent land conservation and ecosystem restoration projects. Aritzia partners with NCC to support these projects.
Retail Council of Canada (RCC) is a non-profit, industry-funded association that advances the interests of retailers in Canada through effective advocacy, communications and education. As a member of RCC, Aritzia gains access to industry information, programs and engagement opportunities.
Sustainable Apparel Coalition
The Sustainable Apparel Coalition (SAC) is the apparel, footwear and textile industry's leading alliance for sustainable production. As a member of SAC, Aritzia can connect to every link in the global supply chain and has access to the Higg Index suite of tools for standardized value chain sustainability measurement. Higg Index is a range of tools that assesses the environmental and social performance of apparel brands across the industry. We use Higg Product Tools, Higg Facility Environmental Module (FEM) and the Higg Brand and Retail Module to measure our impact to an industry-leading standard.
Textile Exchange is a global non-profit that works with members of the textile industry to drive transformation in preferred fibres, integrity and standards and responsible supply networks. As a member of the Textile Exchange, Aritzia remains up to date with leading environmental and social practices and information within the textile industry.