THE LATEST
Here are a few of the things we've been working on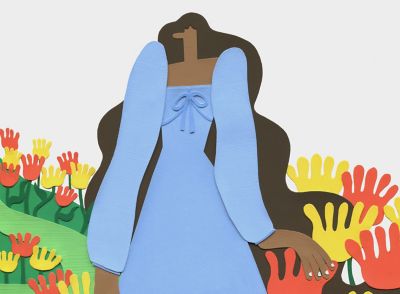 For Earth Day 22, we examined our commitment to the planet — our (re)lationship — through the 5 love languages. We also created a new, permanent online home for our most sustainable styles to live — a (re)lationship milestone.
Shop More Sustainably
We're adopting a Zero Waste Philosophy across our operations. At Aritzia, Zero Waste is both a philosophy and a goal. We want to reduce and divert waste from landfills by eliminating waste at the source through better sorting and recycling. Our company goal is to divert at least 90% of all our waste from landfills and eventually reach zero waste to landfill across all our operations, including boutiques, offices and distribution centres.
OUR COMMITMENT TO MORE SUSTAINABLE PACKAGING
We've been converting our paper-based packaging to materials with certified sustainable standards, including recycled content and FSC (Forest Stewardship Council) certification. In 2021, we met our Canopy Pack4Good Commitment ahead of schedule — we're excited to announce that 100% of our retail and eCommerce packaging contains either recycled or FSC content.
Hives for Humanity is a local non-profit that creates opportunities for community connection through bees, mentorship and skill sharing. Throughout 2021, we worked with Hives for Humanity to build a beautiful apiary on the rooftop of our Vancouver Support Office. This experience allowed us to build a relationship with an organization that fosters inclusion and belonging, while providing an opportunity for our People to deepen their connection with nature. Our work with Hives for Humanity supports our efforts to do right by people and the planet, and our commitment to embed responsible practices into everything we do.
SHOPPING MORE SUSTAINABLY — SIMPLIFIED
Shopping for more sustainable styles can be tricky and we'd like to change that. In 2021, 40% of styles in our collections contained a more sustainable attribute — progress we're proud of and want to share — so we worked with our eCommerce Team to ensure these styles are easier to find, shop and learn about than ever. Our clients can now filter for styles that contain certified organic materials, certified recycled materials, Responsible Down and Responsible Wool products, and wood-based fabrics from sustainably managed forests here.
To honour 2021's Earth Day theme ― Restore Our Earth™ ― we donated to the Nature Conservancy of Canada (NCC), the nation's largest land conservation organization. This donation will support the NCC's ecosystem restoration project at Kootenay River Ranch in B.C., helping to restore 65 hectares of forests and grasslands for the benefit of regional wildlife and people. A cause close to home — we're proud to be part of renewing this vibrant ecosystem located near our founding headquarters.
The United Nations Global Compact
In March 2021, Aritzia joined the United Nations (UN) Global Compact ― an initiative that works to implement universal principles on human rights, labour, environment and anti-corruption. As a leading global corporate sustainability resource, the UN Global Compact actively engages with businesses in cooperation with civil society and representatives of organized labour. Aritzia's membership signals our commitment to these values and provides a platform to enhance our transparency on actions taken to support their advancement.
Binners' Project is a group of informal recycling collectors dedicated to social inclusion, economic development and waste diversion. Since August 2020, we've proudly partnered with Binners' Project with the goal of diverting waste from our Vancouver Support Office and keeping items out of landfills. We're committed to embedding responsible practices in everything we do — our work with Binners' Project supports our Zero Waste efforts, invites our People to participate in our sustainability journey and supports positive change in the communities where we work.
(RE)CYCLED DOWN FILL, (RE)GENERATED NYLON, (RE)ALLY GOOD ON YOU — THE SUPER (RE)PUFF™
The Super (Re)Puff™ is the newest member of The Super Puff™ family. It's crafted with ECONYL® yarn — a 100% regenerated fibre made from pre- and post-consumer recycled materials such as fishing nets, fabric scraps and carpets otherwise destined for the landfill. This puffer aligns with Aritzia's ongoing sustainability goals, increasing circular production processes across our product range. Replacing virgin nylon with ECONYL® isn't its only sustainable attribute —beyond the shell and lining, The Super (Re)Puff™ is trimmed with recycled materials and filled with RE:DOWN®, a recycled, regenerated down fill that uses no new animal-derived materials.
CARBON NEUTRAL OPERATIONS
Since 2019, Aritzia-managed Support Offices, boutiques and Distribution Centres are carbon neutral. This means that all carbon emitted through our operations is offset with 100% renewable energy and Verified Carbon Standard (VCS) certified carbon offsets.
In order to achieve carbon neutrality, we've taken a dual approach:
To compensate for the carbon emitted through our use of electricity, we're purchasing Renewable Energy Credits (RECs) that go towards wind energy projects in Oklahoma and Manitoba.
To offset the carbon emitted through our use of natural gas, we're partnering with EcoAct to invest in VCS certified Carbon Offsets.
RANKED BY THE TEXTILE EXCHANGE AS AN INDUSTRY LEADER IN RESPONSIBLE DOWN USE

The Textile Exchange is a global non-profit that works closely with its members to drive transformation through sustainable fibres, integrity standards and responsible supply chains. Aritzia participated in the Textile Exchange Corporate Fiber & Material Benchmark survey, providing information on our policies, strategies and performance regarding the use of sustainable raw materials. Our survey results landed us on Textile Exchange leadership boards, ranked amongst the top brands in the industry, for our use of 100% Responsible Down Standard (RDS) certified down.
COVID-19 GLOBAL GARMENT INDUSTRY ACTION
WE'VE PARTNERED WITH THE INTERNATIONAL LABOUR ORGANIZATION (ILO) TO PROTECT WORKERS' RIGHTS, HEALTH AND INCOME

COVID-19 has had a massive impact on millions of production workers living in countries dependent on the textile and apparel industry, which caused the ILO to issue a global call-to-action to protect workers' income, health and employment. Already aligned with the principles and actions outlined in the Statement — which includes paying for finished goods, not cancelling any orders already in production, promoting health and safety standards and emphasizing social protection for workers — we formally endorsed it. Together, we'll continue to progress toward a more sustainable clothing industry.
DENIM MADE BETTER

Denim production contributes to significant environmental impacts as it requires heavy water and chemical use. That's why we set out to make better denim by launching our exclusive brand, Denim Forum, in 2018. Since day one, it's been made with organic cotton, environmentally conscious TENCEL™ and a bio-based softener that's GreenScreen® certified. We work exclusively with an experienced Italian mill committed to sustainability and prioritize more sustainable processes like e-Flow and laser technologies to reduce our water waste and chemical use.